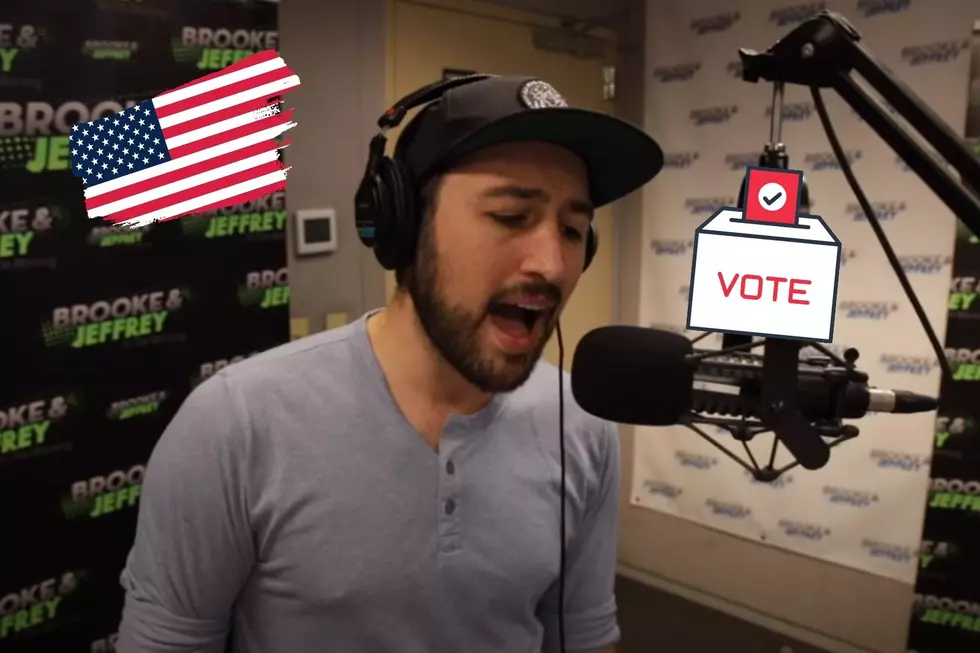 Young Jeffrey Needs 'Closure' from the Presidential Election Returns [VIDEO]
Brooke and Jeffrey/YouTube
Leave it to Young Jeffrey to perfectly describe how the whole country is feeling right now as we wait to find out who will be the President of the United States for the next four years.
Enter your number to get our free mobile app
Every Friday during Brooke & Jeffrey in the Morning, Jeff his Song of the Week. They're not exactly 'parodies', most of the time they're more of a tribute.
As votes across America continue to be counted...slowly, we all wait with baited breath to see who the victor will be: Donald Trump or Joe Biden, the words 'too close to call' ringing in our ears.
Young Jeffrey says, honestly, he's just over it, and just wants one of the candidates to give up and cry 'uncle'. Even though Jeff's frustration is understandable, Brooke reminded him it's probably not the best message.
Still, Young Jeffrey had to use his Song of the Week to vent about the election process, and his concern over Kanye West's mental state (the rapper reportedly garnered more than 60k votes across 12 U.S. states in the Presidential Election).
In 'Closure', inspired by The Chainsmokers and Halsey's massive hit song 'Closer', it's clear Jeffrey's just over the 'red' and 'blue' of it all. And, I think we share his sentiment about never wanting to look at a map of the United States for a very long time after this.
If you missed the SoJO 104.9 debut of Young Jeffrey's new Song of the Week, 'Closure', you can watch it below.
You can listen to Brooke & Jeffrey in the Morning weekdays from 5 a.m. to 9 a.m. on SoJO and through the free SoJO 104.9 app.
More from SoJO 104.9
20 Words and Phrases That Are So 2020