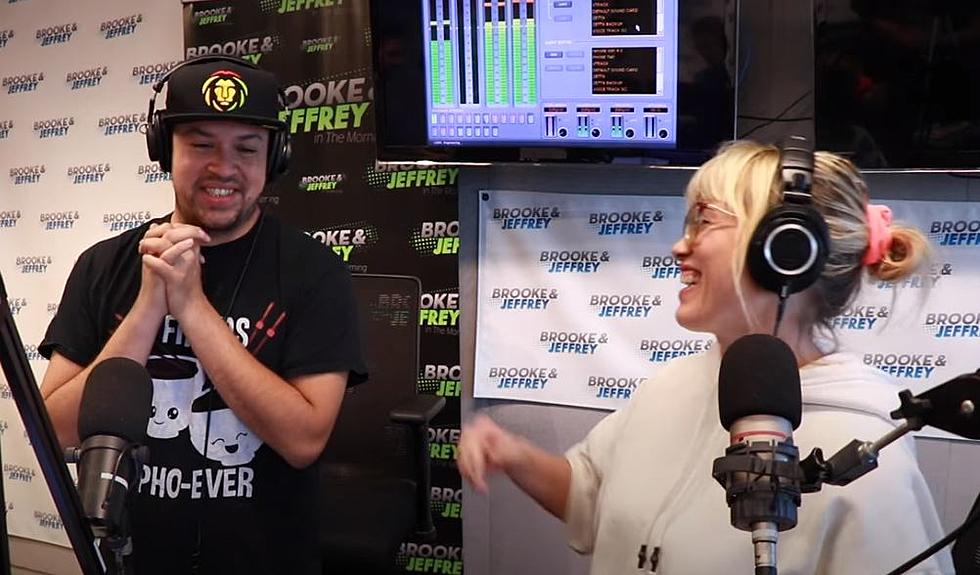 Producer Jose Gets a Big Boy Apartment and His Very Own Song of the Week, 'He's Adultin' [VIDEO]
Brooke and Jeffrey/YouTube
Would Young Jeffrey let a huge moment in his best friend's life go unnoticed? No way, Jose!

Every Friday during Brooke & Jeffrey in the Morning, Jeff his Song of the Week. They're not exactly 'parodies', most of the time they're more of a tribute.
Brooke & Jeffrey show producer Jose just made a big move into a more permanent, grown-up living space. The whole B&J team is excited Jose's ready to settle down and be a responsible human being.
In the past were Jose's adulting skills so lacking that his Roomba just gave up and killed itself? Did he once have to Uber to work because he forgot where he parked his own car? Maybe.
But we won't totally sell him down the river here, because times have changed! Jose's washing dishes AND putting them away. Actually, the fact he even OWNS dishes now is a big deal, lol. And, he's watering his house plants! It's like he's embarking on a whole new life!
WATCH: All the Young Jeffrey Songs of the Week You've Ever Missed
So, before Jose's housewarming party, Jeffrey decided to give him his very own theme song, 'He's Adultin'. Sadly, a lot of us will probably relate to this Song of the Week, lol. Who are we to judge?
Young Jeffrey's rap skills are totally on display in this Saweetie parody.
If you missed Young Jeffrey's brand new Song of the Week, 'Adultin', you can watch below.
For more fun Brooke & Jeffrey videos, like Animated Phone Taps, go back to the SoJO 104.9 app home screen and tap APP EXCLUSIVE.
Wake up with Brooke & Jeffrey weekday mornings from 5 a.m. to 9 a.m. on SoJO.
Check Out the Best-Selling Album From the Year You Graduated High School
Do you remember the top album from the year you graduated high school?
Stacker
analyzed
Billboard
data to determine just that, looking at the best-selling album from every year going all the way back to 1956. Sales data is included only from 1992 onward when Nielsen's SoundScan began gathering computerized figures.
Going in chronological order from 1956 to 2020, we present the best-selling album from the year you graduated high school.
Look Back at Past Philadelphia Eagles' Uniforms
We have your look back over the decades of Eagles' uniforms.
The Best Fake Movie Trailers From Actual Films
We love when real movies feature phony trailers for nonexistent movies. Here are the 15 funniest ones ever made: