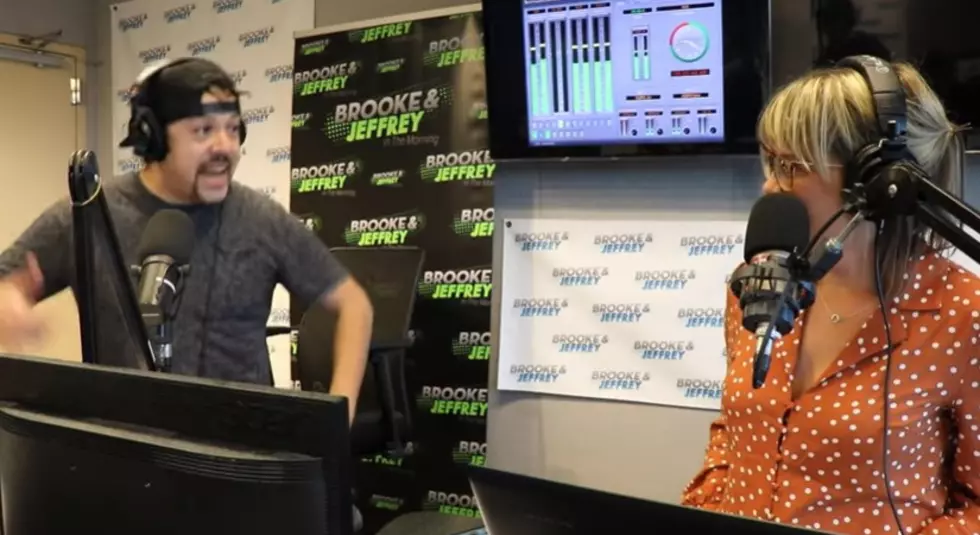 Jose Tells Brooke and Jeffrey Why He Wants to Ditch His Friends [VIDEO]
Brooke and Jeffrey/YouTube
Brooke & Jeffrey morning show producer Jose had something weighing on his mind this week: He's been thinking about his friends for a younger squad, and his reason is as silly as it makes sense.
Enter your number to get our free mobile app
We all just want to be ourselves around our friends, right? But, sometimes the drama is too much. Overly dramatic friendships make you want to slink away. So, when it comes to something fun, like playing video games, you don't want to hear your friends gripe.
Watch Jose explain why he's ready to ditch his Call of Duty for younger Fortnite fans.
Hey, it's not that deep, but being surrounded by people who make you feel good about yourself and are all about having a good time is pretty magnetic. Good luck, Jose!
What's the most trivial thing you've ever ditched a friend over? Let us know in the comment box below.
Be sure to wake up with Brooke & Jeffrey (and Jose's laugh) weekdays from 5-9 a.m. on SoJO!