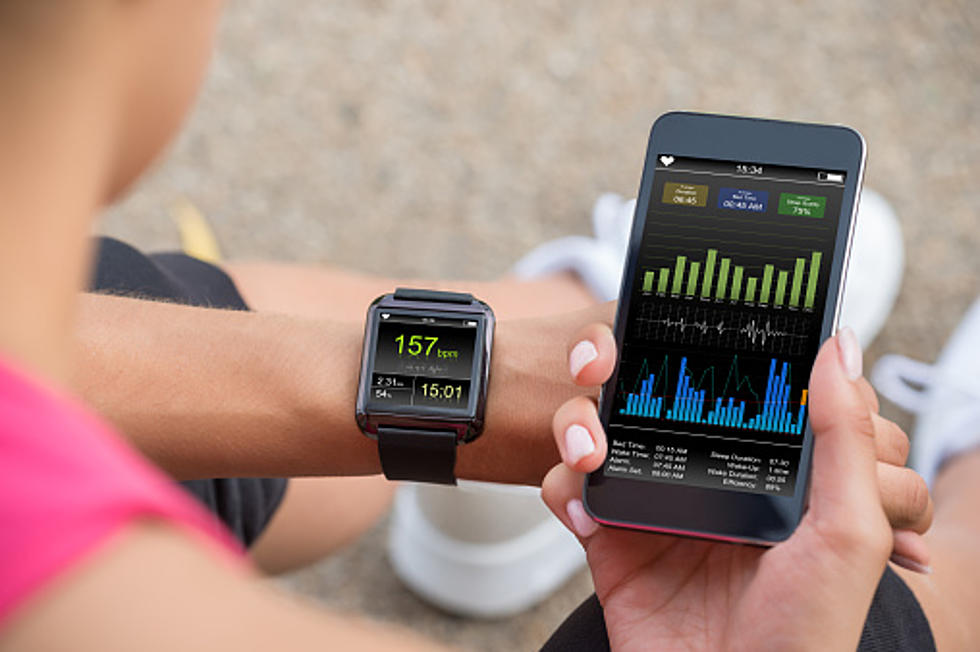 Fitness – There's an App For That! Which One Is For You?
Getty Images/AndreyPopov
Whether you are a hardcore weight lifter or just like to take walks, there is a fitness tracker or app for you.  As they say, "We got an app for that!" 
Who needs a personal trainer when you have a cell phone?  Personally, I like the Fitbit app and wear the Fitbit Versa fitness tracker which shows me my heart rate, calories burned, my daily steps and sleep pattern.  It saves it all on the Fitbit app on my cell phone. While this works for me, everyone is different, so we break down some of the top fitness apps. 
1

The PEAR Fitness Coach App is unlike any other. It's all about eyes-free, hands-free signals to get you to your next workout, keeping you focused. PEAR also talks to you. It literally coaches you through the motions to ensure full understanding and that you're getting the most out of yourself. PEAR is free with a limited set of workouts but if you want more it'll cost you, to the tune of about $6.

2

This is a great utility for both young and old. It takes no time at all to set up through facebook or google + and draws you a map of exactly where you walk or run throughout your workout. The app, made by Under Armour is totally free with the 99 cent option to remove ads. Either way this is an invaluable tool to the casual walker or the hardcore runner looking to keep track of their mileage

3

There are nicer ways to describe this app but in short its "idiot proof." The app walks you by hand through each step of the way.

Work out anywhere, anytime with Workout Trainer - at your fingertips! Enjoy thousands of free workouts and custom training programs led by expert coaches.

With adjustable difficulty levels, Workout Trainer is suitable for every stage of your fitness journey. Whether you are a newcomer learning how to perform recommended exercises or an experienced athlete training to maintain fitness or break through plateaus, Workout Trainer has helped millions of users sustain a healthy, active lifestyle on-the-go.

4

The Nike brand has finally invaded your phone. With its in-app coverage of your fitness, available wrist mounted tracking product and more, Nike is everywhere. The app similar to PEAR is built to speak to you as you workout, giving you prompts to switch workouts, drink water, and even take a break. The app can even be streamed to a TV via HDMI, Apple TV or other methods connectivity accessible to the user.

5

This app is unique, and unlike the four others thus far. It's built for the bodybuilder and strength trainer. Meaning if you like to "pick things up then put them down" its for you. While similarly modeled to other interfaces, the app talks to you give you a countdown of reps and show images of how each exercise should be done to avoid injury. The app also has inputs to add your progressive weight increases for each movement, thus ensuring all the gains.

6

Live a healthier, more active life with Fitbit, the world's leading app for tracking all-day activity, workouts, sleep and more. Use the app on its own to track basic activity and runs on your phone, or connect with one of Fitbit's many activity trackers and the Aria Wi-Fi Smart Scale to get a complete picture of your health—including steps, distance, calories burned, sleep, weight, and more.

7

Peloton has made a big impact in the home fitness area with its smart hardware. Now you can join the company's streaming group fitness workouts without spending a few thousand bucks for its stationary bikes and treadmills.

The app allows you to stream classes in 5 different categories (cycling, running, boot camp, outdoor, strength) anywhere, with 20 live studio classes uploaded daily to an extant library of over 10,000. It's not cheap though; you'll pay $20 per month for access.

8

Track everything you eat to stay on top of your nutrition with MyFitnessPal. The app is consistently one of the top downloads in the health and fitness category because of its massive database of foods, quick bar scan capabilities, and easy connectivity with other popular apps like MapMyFitness and Fitbit.