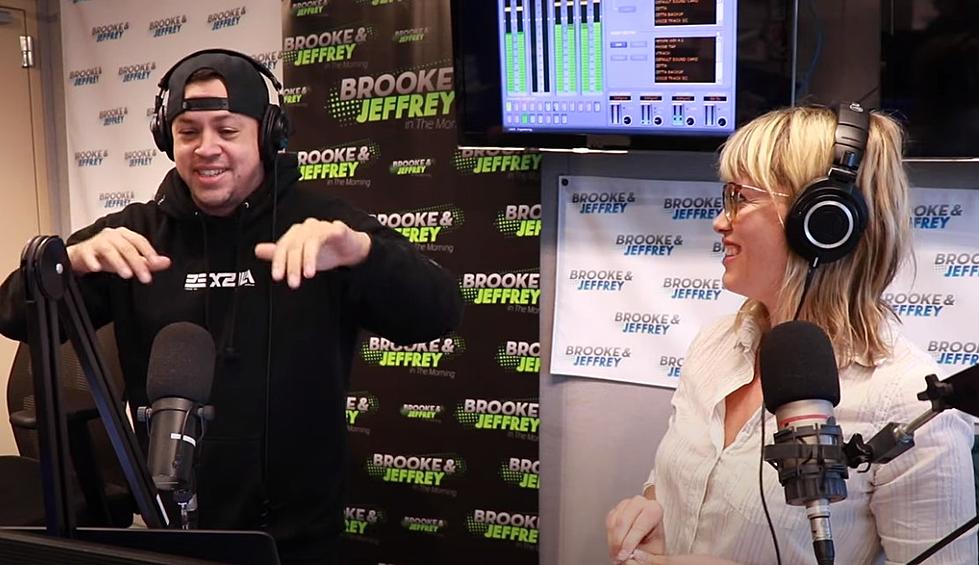 'Summer' Songs: Can the Brooke & Jeffrey Gang Identify Them [VIDEO]
Brooke and Jeffrey/YouTube
The Brooke & Jeffrey in the Morning team played another game where they tried to identify songs based on a few notes. Did any of their skills improve since the last time they played?
The game is called 'Riffin' Around', and it's kind of Brooke & Jeffrey's version of the old game show 'Name That Tune'.
Their first attempt at 'Riffin' Around' (which featured some of the greatest guitar riffs of all time) resulted in the staff getting ribbed by listeners who couldn't hold back their disappointment. Brooke literally got called 'stupid' more times than she could count, lol.
Then, they tried an Early 2000's theme which didn't go any better.
In this new edition, the show hosts have try to guess popular songs that have the word 'summer' in the title. The winner will be crowned King or Queen of 'Riffin' Around'!
Once again, Jeffrey gives Jose, Brooke, and Alexis the benefit of the doubt. However, it won't be good enough for the gang to simply cite the name of the artist of the song they hear. In order to get credit, they have to correctly identify song title.
From Justin Timberlake, to Demi Lovato, to Frank Sinatra, we bet YOU'LL know more of these 'summer' songs right off the bat than they do. Prepare to be frustrated, lol.
Watch below and see if any wins this edition of 'Riffin' Around'.
For more fun Brooke & Jeffrey videos, head back to the SoJO app home screen and tap 'app exclusive'.
Wake up with Brooke & Jeffrey in the Morning weekdays from 5-9 a.m. on SoJO!
More from SoJO 104.9
Check Out the Best-Selling Album From the Year You Graduated High School
Do you remember the top album from the year you graduated high school?
Stacker
analyzed
Billboard
data to determine just that, looking at the best-selling album from every year going all the way back to 1956. Sales data is included only from 1992 onward when Nielsen's SoundScan began gathering computerized figures.
Going in chronological order from 1956 to 2020, we present the best-selling album from the year you graduated high school.
9 of South Jersey's Worst Date Ever Stories