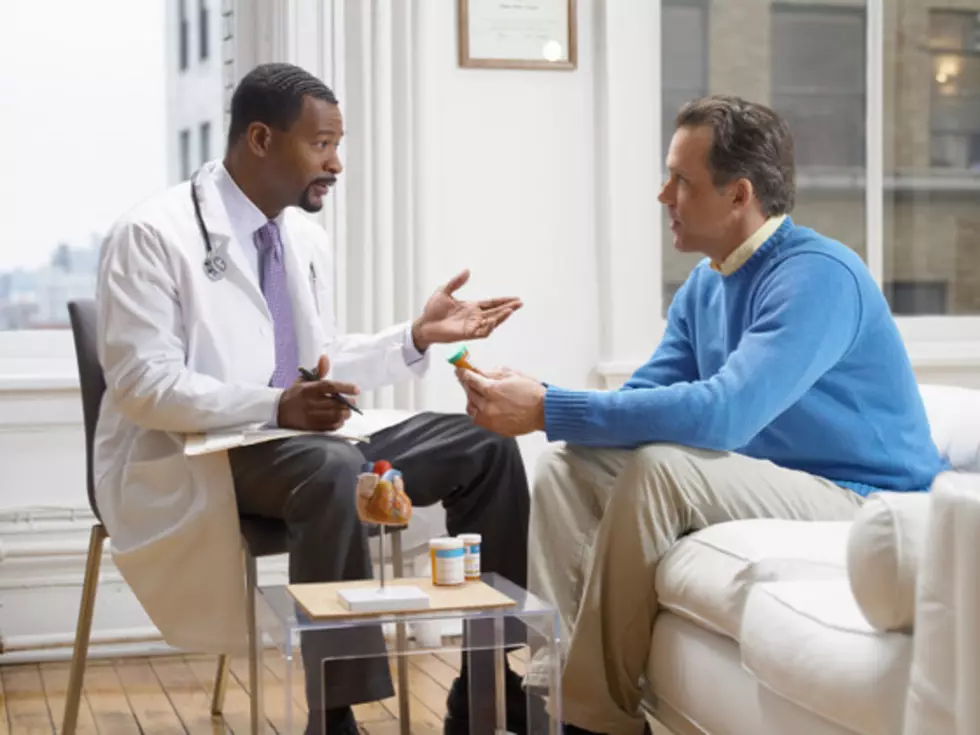 Top 5 Reasons Men Don't (But Should) See the Doctor
Digital Vision/Thinkstock
Men's Health Week starts June 13th and goes until Father's Day on the 19th. Across the country, men and women everywhere will wear blue to help raise awareness for early detection and regular medical visits for males of all ages. Men are much less likely to seek medical attention then women are during their lifetime, leaving them at risk for many life threatening disease and illnesses. The top three most serious issues for men in the United States are heart disease, cancer, and stroke - and catching these early can potentially save the patient's life. The scary thing is, most serious illnesses don't have symptoms, meaning regular doctor visits are immensely important.
Even with this knowledge, many men may still put off going to the doctor for a multitude of reasons. Here are a few examples by the American Heart Association:
1

The first step in being healthy is having a doctor that you trust. You'll never know which one you like until you've investigated your local area either online or in person. It's a good idea to check with family and friends on who they may go to for checkups.

2

"I don't have time for the doctor"

While the day can seem hectic, it's highly unlikely throughout the span of a year that you can't spare two hours to make sure you're healthy. Again, a simple checkup could potentially save your life.

3

"Doctors don't do anything for me"

Doctors obviously do a lot - but often what this statement means is that nothing comes of the visit, which would be a good thing. This means nothing life threatening or potentially dangerous is a serious worry for you. However, they can still remind you of healthy eating habits and certain food/drink to stay away from touching.  

4

"There's nothing wrong with me"

That's the hope, and often times is the case, but in the chance something is wrong it's best to know as soon as possible. Otherwise, the medical problem has the chance to continue and get worse. Again, doctors want to be able to say nothing is wrong.

5

"I'm afraid of what they might say"

Of course it's scary, but your doctor is there to help you. Listening to somehow who can truly help you is rare and important. You can deny the reality in the moment, but the consequences in the future won't stop because you want them to.