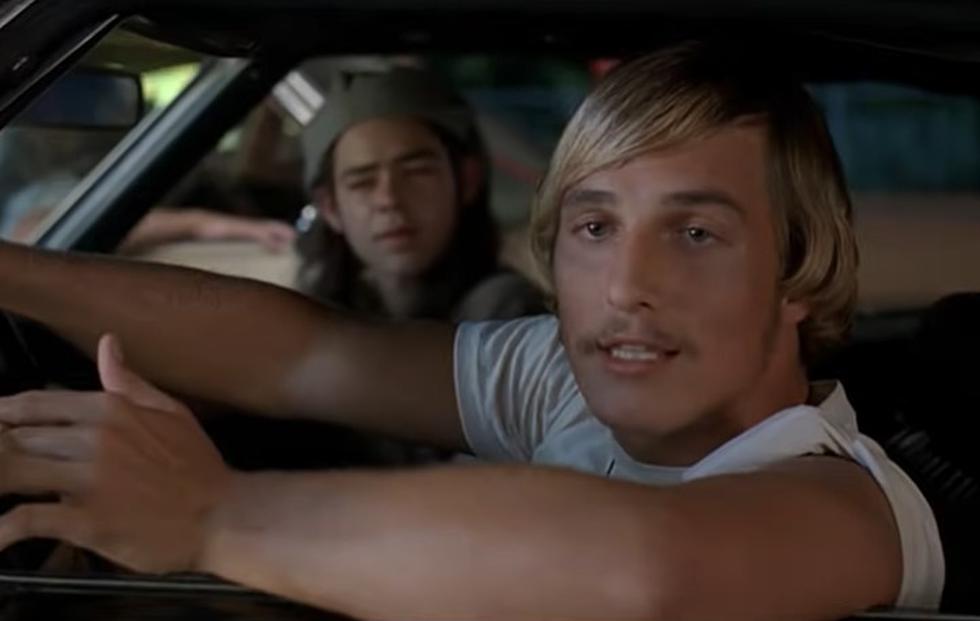 Young Jeffrey Channels Matthew McConaughey for His Song of the Week [VIDEO]
Universal Pictures/YouTube
Speculation that actor Matthew McConaughey could soon run for political office inspired Young Jeffrey's new Song of the Week, 'Alright Alright'.

Every Friday during Brooke & Jeffrey in the Morning, Jeff his Song of the Week. They're not exactly 'parodies', most of the time they're more of a tribute.
'Alright, alright, alright' may be McConaughey's most famous line from his entire movie career. That one phrase from 1993's Dazed and Confused continues to live on and people love to hear the Oscar winner say it again and again.
Since November's presidential election, rumors have been going around that Matthew might have interest in stalling starring in films in favor of pursuing political aspirations, a move that would be 'alright, alright, alright' with Young Jeffrey.
While some celebrities have already put their political foot forward, like Caitlyn Jenner (who plans to run for governor of California), McConaughey has yet to confirm any of the gossip that he'll be one of them.
But should there be smoke where there's fire, Young Jeffrey's written the perfect campaign song, 'Alright Alright', set to the melody of Hot Chelle Rae's hit 'Tonight Tonight'.
If you missed the premiere of Young Jeffrey's 'Alright Alright', you can watch it below.
For more fun Brooke & Jeffrey videos, go back to the home screen of our app and tap the 'app exclusive' icon.
Wake up with Brooke & Jeffrey in the Morning weekdays from 5-9a on SoJO.
More from SoJO 104.9
The Best Irish Bars in South Jersey
LOOK: Stunning animal photos from around the world
From grazing Tibetan antelope to migrating monarch butterflies, these 50 photos of wildlife around the world capture the staggering grace of the animal kingdom. The forthcoming gallery runs sequentially from air to land to water, and focuses on birds, land mammals, aquatic life, and insects as they work in pairs or groups, or sometimes all on their own.