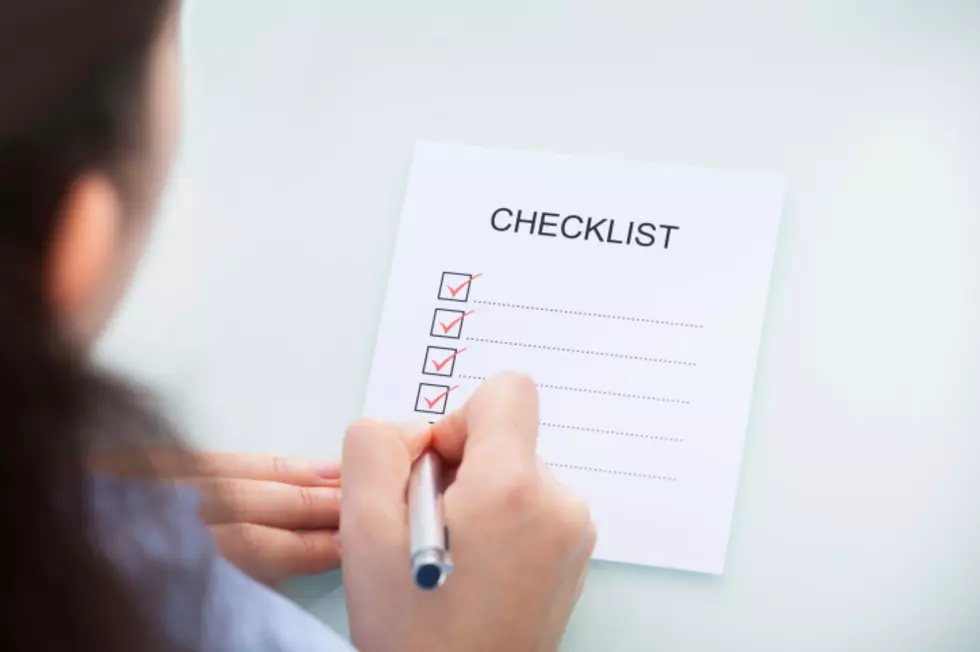 This Stress-Free Thanksgiving Checklist will Make Your Life Easier
AndreyPopov/Thinkstock
It's the final countdown!
At the time of this post we are exactly o n e  w e e k  from #TurkeyDay2018. You are excited. You are stressed. You are wondering if you did everything you needed to do before the craziness commences.
If this is the first, third, or tenth time hosting, you're still probably going to deal with some sort of stress and most likely forget something. Don't be stressing.
If you need a little help, check out this little checklist to get you back on the road of sanity, and feel less frazzled.
1

Get rid of everything that you won't be needing for the big day, and make room for all ingredients you plan to cook with and extra space for leftovers.

And let's be honest, you will have leftovers.

2

This is obvious. Vacuum, dust, spray, and wash anything that needs a fresh scent.

3

The main rule is to allow 24 hours for every 5 pounds if you defrost a bird in the refrigerator. Depending on the size you could start a day later or earlier.

4

Make sure you have enough seats for everyone that's coming. If that means bringing out foldable chairs then so be it.

Also prepare for 1-2 more seats, you never know if someone will be bring a last minute +1 to dinner.

5

Make a Final Shopping List for the Less-Important Items

Napkins, cups, spices, soap, toilet paper, is kind of what we're thinking.

6

Make that Cranberry Sauce!

Start it now, get it over with, and throw that bad boy in the fridge. It'll still be good and ready to serve by Thursday.