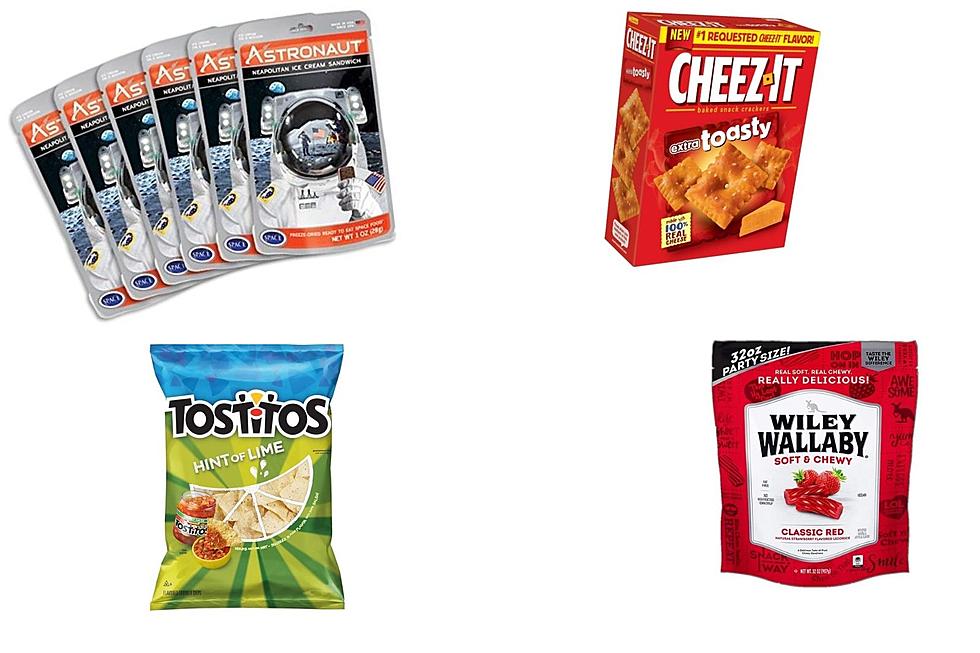 8 Snacks (Some Whacky!) I Have to Have on National Junk Food Day
(Clockwise from Upper Left: Astronaut Foods Store/Amazon; Cheez-It Store/Amazon; Tostitos Store/Amazon; Wiley Wallaby/Amazon
National Junk Food Day is here. A holiday made for me. I LOVE JUNK FOOD! Here's what I'll be snacking on.
From bubble gum to chips to a very out-of-this-world ice cream, my taste in snacks runs the gamete. I can go salty or sweet (rarely at the same time, lol). I'm just not one of those 'dunk French fries in milkshake' type of people. But there are a group of snacks I have to keep on hand for one of the most important days of the year.
See we share any of your favorites in common! I hope you take today to treat YOURSELF.
8 Snacks I Have to Have on National Junk Food Day
What's your junk food weakness? Let me know in the comment box below!
16 Boardwalk Foods That Keep South Jersey Coming Back for More
From caramel corn to vinegar fries, these are the most talked about boardwalk favorites.
LOOK: Here Are 30 Foods That Are Poisonous to Dogs
To prepare yourself for a potential incident, always keep your vet's phone number handy, along with an after-hours clinic you can call in an emergency. The ASPCA Animal Poison Control Center also has a hotline you can call at (888) 426-4435 for advice.
Even with all of these resources, however, the best cure for food poisoning is preventing it in the first place. To give you an idea of what human foods can be dangerous, Stacker has put together a slideshow of 30 common foods to avoid. Take a look to see if there are any that surprise you.