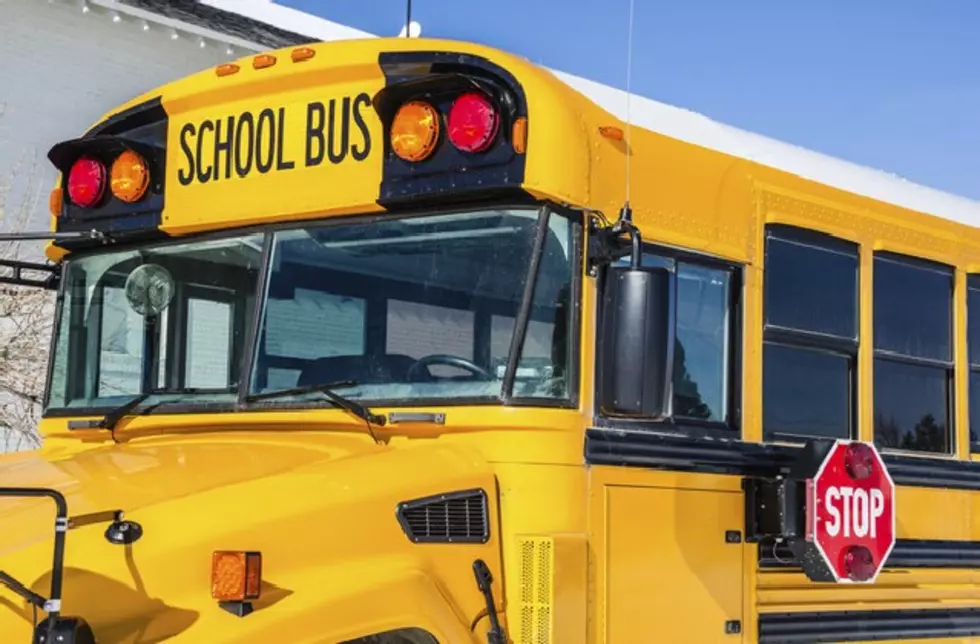 School Bus and SUV Collide in Vineland, 3 Injured [VIDEO]
suesmith2/ThinkStock
Police in Vineland are looking into the cause of a crash Tuesday morning involving a school bus and an SUV.
The accident took place around 8:45 a.m. at Garden and East Avenue, reports 6abc.com. Both male passengers inside the white SUV were injured, one badly enough to be airlifted to Cooper University Hospital in Camden. The vehicle sustained heavy front-end damage.
Police determined the woman behind the wheel of the bus ran a stop sign, causing the collision.
The school bus, transporting four adults to a nearby training center, was reportedly spotted in a wooded area just beyond the intersection, not too badly damaged. One of the bus's passengers was treated for a minor head wound.
No charges have been filed, but an investigation continues.