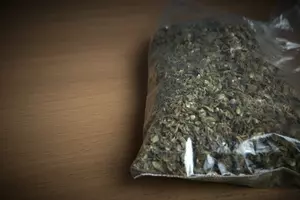 Millville Third Grader Found with Marijuana in His School Bag
JeremyNathan/ThinkStock
A teacher noticed an odd smell coming from the third grader's backpack.
The student of Holly Heights Elementary School was found to be in possession of about one once of marijuana last Wednesday, police tell Courier Post.
Detective Lt. Ross Hoffman says, "The investigation as to where the child got the marijuana is ongoing and will be followed up by the (state) Division of Child Protection and Permanency."
According to School Superintendent David Gentile, the student was unaware the drug was in his backpack and was cooperative with police.