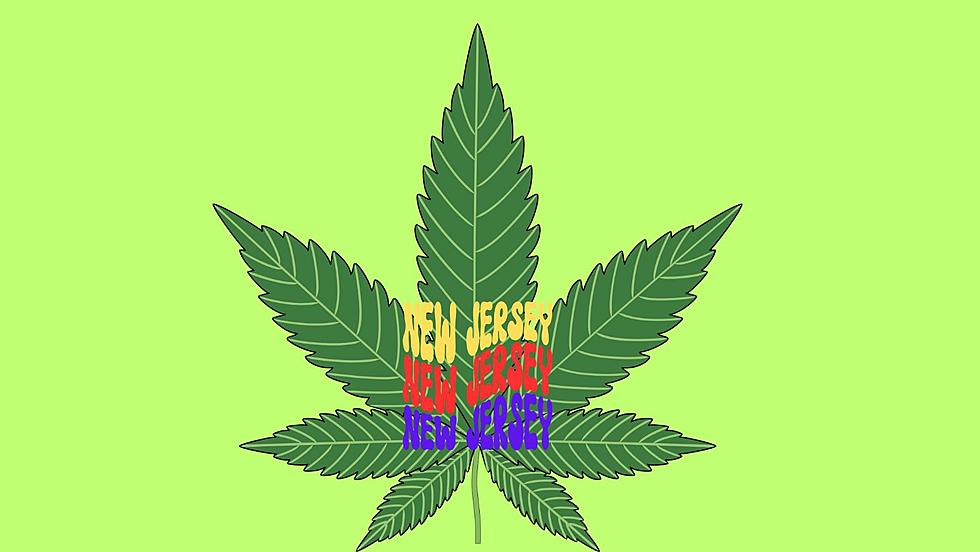 Where to Find Legal Marijuana in New Jersey
Canva
January 1, 2021, is the day that a new amendment was added to the constitution of New Jersey.  The amendment legalized the use of marijuana for both medical and recreational purposes.
I have to admit, I think I smoked pot once or twice in my life.  I was young, and it was usually in Pat's apple red Camaro in front of our local 7-11.  I'm certainly no expert on the stuff.
I remember when I first arrived back in New Jersey a few months ago, I was struck by that vaguely familiar smell as I walked the AC boardwalk.  Wait, what?  It's legal?
I'm not sure which was more surprising, the fact that people could now openly smoke pot, or that I had to buy shopping bags at the supermarket.  Much has changed around here.
But wait, Steve, "We don't call it pot. We call it cannabis."  There's a reason for that, too.  I learned that cannabis is legal, but marijuana is not.  If you buy it from a licensed store, it's cannabis.  If you buy it from Nick on the street, it's marijuana.  I guess...
So where do you buy cannabis?
Here in South Jersey, I've found a place call The Botanist.  They've got a couple of locations nearby, including Century Drive in Egg Harbor Township and 1301 Boardwalk Atlantic City.  They offer a wide selection of products that include, edibles, gummies and "pre-rolls" (I used to call them joints?)
Design 710 is located at 112 Park Place in Atlantic City.  They're open Wednesday through Sunday 10a-6p.   They have a variety of products including something they call Watermelon Gelato Bud, and Red Velvet Cheesecake Bud.  Design 710 only serves those with a valid medical marijuana card.
In Vineland, you can check out The Cannabist.  They have products like the Sour Cherry Limeade vape, and Orange Sherbet pre-rolls.  They are located at 1062 N Delsea Dr, Vineland.  Check their website for hours of operation.
This article isn't meant to condone or condemn the use of marijuana.  It's an interesting topic with many twists and turns.  I'm interested in your thoughts.