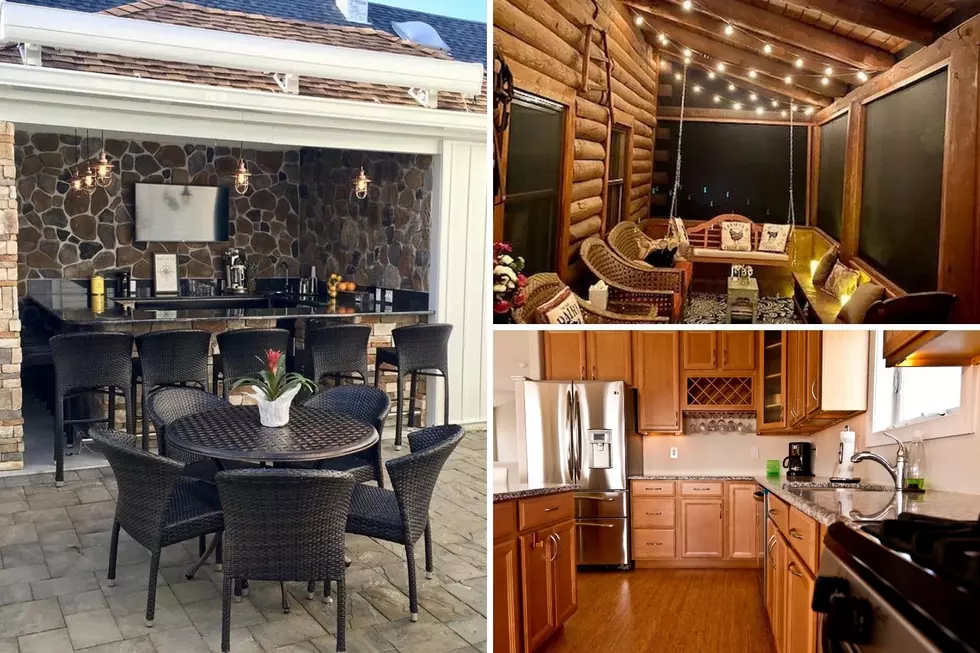 Six Designs We Love From Made Anew Home Remodeling
Made Anew Home Remodeling
The events of the past couple months have been something most of us have never known. Brian Peterson of Made Anew Home Remodeling would like to take a moment to reflect on the good things some of us have experienced — the extra meals around the dinner table, running throughout the house playing games, and spending quality time at our homes.
"Cherish those experiences in the months to come, and if you need help transforming your space to create more memories, give us a call," Brian says.
This philosophy governs how Brian and his whole team view their jobs: They're there to help you improve your home, whether it's a peaceful retreat from hectic work days or an arena for boisterous family get-togethers. They take pride in their work, embrace the challenges that come along with way with grace and use only quality materials.
You can see that work ethnic, not only in the quality of the craftsmanship but also in a stunning designs. Here are six that we love:
1) A Garage Turned Outdoor Entertaining Dream: Imagine having a covered bar or full outdoor kitchen with eye-catching stonework and fun pendant lights right in your backyard! We love these countertops, too.
2) A Stunning Neutral Kitchen: The countertops and flooring really pops in this neutral kitchen that features stainless steel appliances and modern, understated door pulls.
3) A Master Bathroom that Feels Like a Spa: Would you rather soak in a large, jetted tub or relax with a nice, long shower? This design offers plenty of options for unwinding after an intense day or a busy week.
4) Upscale Cabinetry Complete with Wine Bar: Custom touches like the inset wine rack and the glass inset door make this kitchen magazine-worthy.
5) Rustic Retreat: Imagine the memories that will be made on this screened-in porch with cozy seating, exposed beams and gentle lighting.
6) Modern Masterpiece: The dark vanity finish is the perfect complement to the marble-style flooring, providing both the storage you need and the style you want.
Ready to get started? The team at Made Anew Home Remodeling can help you with kitchen, bathroom and full remodels, as well as replacing windows and doors. They're eager to help you every step of the way. Visit madeanewhomeremodeling.com or call 609-385-5153. Tell 'em we sent you!