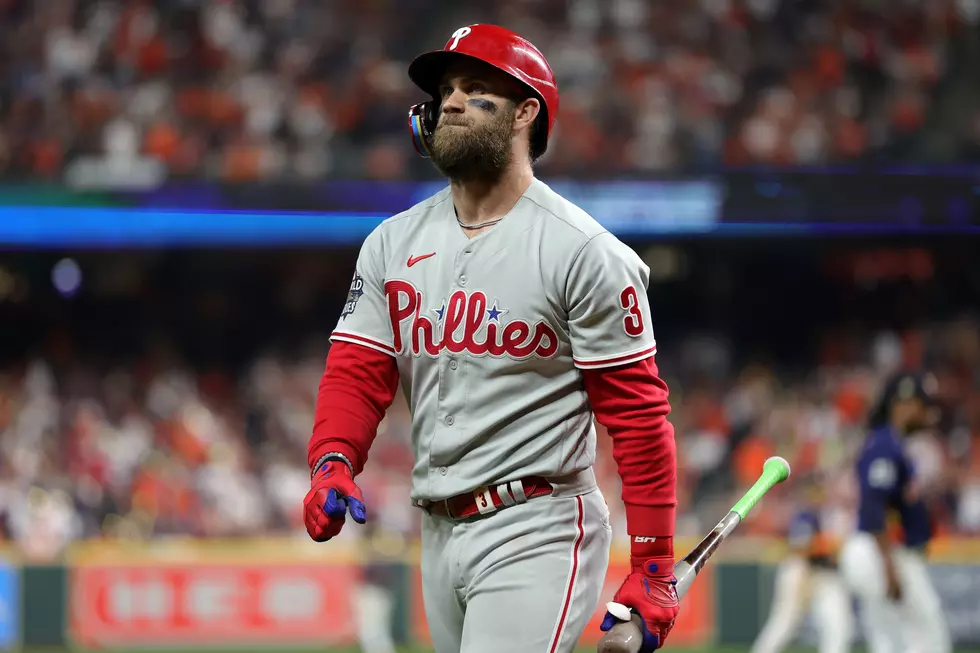 Which MLB walk-up song will give teams the 'Power' to win in 2023?
Carmen Mandato/Getty Images
This content was produced in partnership with Gambler Labs.
If you watched any of the recent Major League Baseball playoffs live (or bet on their games in NJ), or you have ever been to a high school game (and now, probably Little League or travel games with announcers), you will know that everyone has their own walk-up song as they head to the plate.
Why wouldn't you want to emulate your heroes when you are eight–or 16–years old?
But can you determine who will be the betting favorites to win the 2023 World Series (you can find all of those odds here on this betting site) by looking at which teams have the best walk-up songs?
Probably not, but we are going to try to give some of the also-ran teams a boost by telling them how to make more "Block Rockin' Beats", as it were, and give themselves an imaginary edge to try to join the elite MLB teams like the Los Angeles Dodgers, Houston Astros, and Atlanta Braves.
It has to be a song about something related to baseball, and something that can lead to enough victories in the regular season to get into the playoffs, and then win the nine games (or seven, if your team was fortunate enough to get one of the top two spots in the playoffs and the first round bye that comes with it) to hoist The Commissioner's Trophy next November.
It needs to be about Power!
You need power pitching to shut down the power hitting, and you need home runs to get past the dominant starters and relievers that have taken over the game.
So here is a list of "Power" songs that will help get it done in 2023.
"Take the Power Back," Rage Against the Machine: so you are struggling at the plate, slumping it up all over the shop. You want to hit more home runs, and power your team to the playoffs? Take the power back!
The Power," Chill Rob G: I am not about the other version of this banger from 1990. I am all about the version from this New Jersey legend, and the one that will forever be number one. When I hear this on the radio, it immediately means I have to roll down the window and sing at the top of my lungs.
"Fight the Power," Public Enemy: pitchers don't bat anymore, but they can come out to the mound before the game with this anthem. You don't want anyone going deep off you? Fight the Power!
"Power," Kanye West: maybe this should be about Aaron Judge? No one man should have all that power? How can he be this good? He is like a cheat code!
"The Power of Love," Huey Lewis: had to put an homage to the best TV show of all time (Mr. Robot), who is a huge fan of Back to the Future, which features this song. Need a data hack to figure out why your swing needs to be adjusted? Call Elliot Alderson!
"Don't Stop Believing," Journey: when you are 10 back in the standings in May, and you can either throw in the towel on the season or get up and get back in the fight, you have to keep the faith and the belief. Don't Stop Believing! It is not a "Power" song, but this song has a lot of power attached.
If you or anyone you know has a gambling problem, call 1-800-GAMBLER.