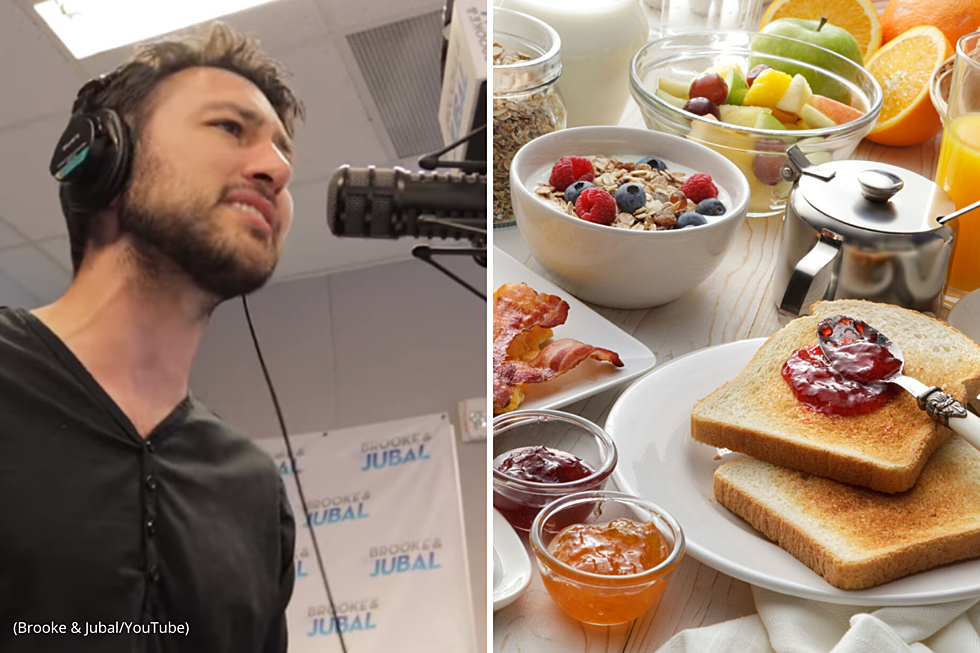 Young Jeffrey's Song of the Week is a Tribute to Breakfast [VIDEO]
Brooke & Jubal/YouTube
For so many of us, breakfast is our favorite meal of the day. Young Jeffrey feels us, and just gave us a new anthem, 'Still Get Breakfast'.
You'll never hear Nick Jonas' 'Jealous' the same again after this. Jeff is right on the money when he says that, with its endless option, breakfast deserves its own theme song.
So, what's your favorite thing to eat for breakfast? Let us know in the comment box below!
MORE: See 30 toys that every '90s kid wanted