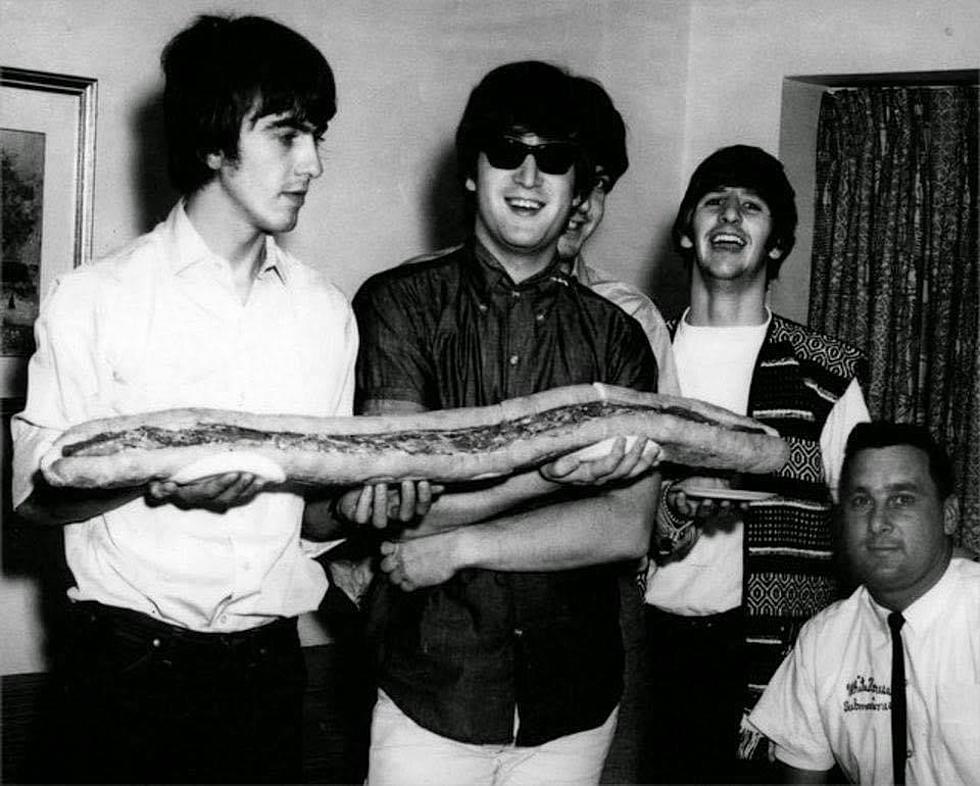 Why Can't You Make Atlantic City, NJ Sub Bread Anywhere Else?
Formica Freitag Bakery photo via Facebook.
Smart people from all over America have tried to recreate the World Famous Atlantic City sub roll.
For more than 100 years, no one has succeeded.
Why can't you make the Atlantic City sub roll anywhere outside of Atlantic City, New Jersey?
It's the water!
We have interviewed Frank Formica, General Manager of the Formica Freitag Bakery of Atlantic City, New Jersey many times over the past 30 years.
Formica explains it this way:
"Simply put, the Kirkwood-Cohansey water-table aquifer. Located under the Pinelands, Atlantic City's water supply is drawn from this aquifer that covers over 3,000 square miles. The aquifer is made up of the Kirkwood and Cohansey Formations, which are a unique combination of geologic units consisting mostly of sand, with minor lenses of silt, clay, and some gravel. The aquifer is prolific, ultimately yielding up to 4,500 gallons per minute. You will not find better bread in Atlantic City and Formica Freitas has been specializing in it for over 100 years," said Formica.
If that sounds like an incredibly technical description, that's because it is. Formica was drafted and served during the Vietnam War; where he studied both water and waste.
Formica learned about the various properties involved and while there are important "proofing" techniques that are a big part of the perfect Atlantic City sub roll … Formica knows well that the biggest "X Factor" is the Atlantic City water.
Here is a look at the very unique, World Famous Atlantic City sub roll.
It all began in 1919, when Francesco Formica opened the bakery with his wife Rosa and brought their legendary hand-crafted loaves of bread to Atlantic City from Italy.
Francesco moved the bakery to its present location at 2310 Arctic Avenue in 1928.
The World War II (era (between the years 1939-1945) proved to be a boom time for Formica's Bakery, as soldiers who were passing through Atlantic City just loved the unique Atlantic City "sub" marine sandwich.
In May, 2019 Pat McKenna took over Formica Brother's Bakery & Cafe, but continued making the the hand-crafted Italian bread with the exact same 100 year old recipe that Francesco Formica perfected.
The newest chapter took place in January, 2022 when Camden County, New Jersey legend George Norcross, III heavily invested and Formica Freitag Bakery was born.
August Freitag founded Freitag Bakery in Camden, New Jersey in 1890.
George Norcross is a direct descendant of the Freitag Family bakers.
The Formica Freitag families have almost 240 years of combined experience in the bakery business.
Atlantic City's Firsts Throughout History
Atlantic City Area Readers Submit Cell Photos Of Favorite Meals