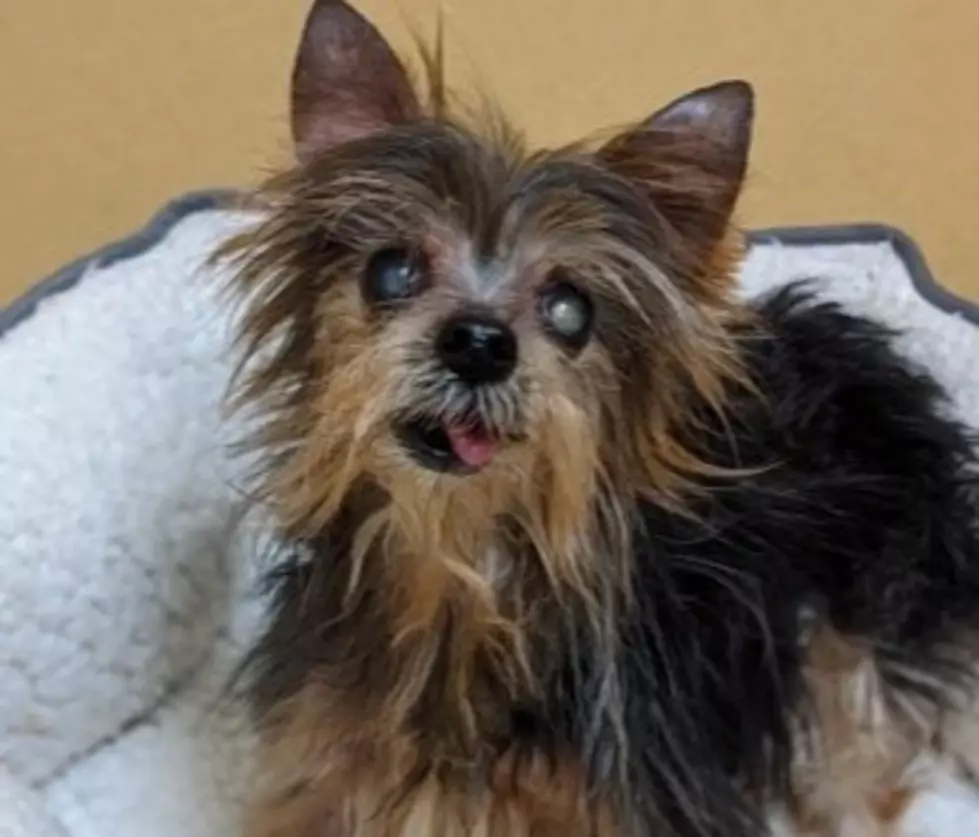 Who Abandons a 15-Year Old Dog? Please Take Him Home
(Alfred, MCSPCA)
Alfred is all of 4 pounds and my heart breaks that he was found on the street as a stray.
Meet our Point Pet of the Week. It is our mission that this precious love should get the chance to live in a forever home for the time he has left.
This little guy does have cataracts and needs to e guided around, but he can see shadows so he will greet you with a wiggly butt when you walk in the door :)
Little man Alfred only has 1 tooth, but has no problem eating soft food and yummy treats!
This complete love bug needs a quiet home with someone who is patient and who won't mind that he isn't trained to go potty outside.
If you think your heart can handle all of this love, please fill out the Canine Matchmaker Profile HERE and email it to: Adoptions@monmouthcountyspca.org.
IMPORTANT NOTE: In recent weeks, the Monmouth County SPCA has been advised that there is a Craigslist scam that asks potential adopters for a "down payment" on a dog or puppy. Unfortunately, people have been scammed into believing that they're communicating with the MCSPCA and have released funds only to find that, when they get to the shelter, there is no such dog. The Monmouth County SPCA never takes deposits or down payments for animals online. Please be aware of anyone else posing as a representative of the Monmouth County SPCA online. Their adoptions are always done ONLY at the shelter in person.
Enter your number to get our free mobile app