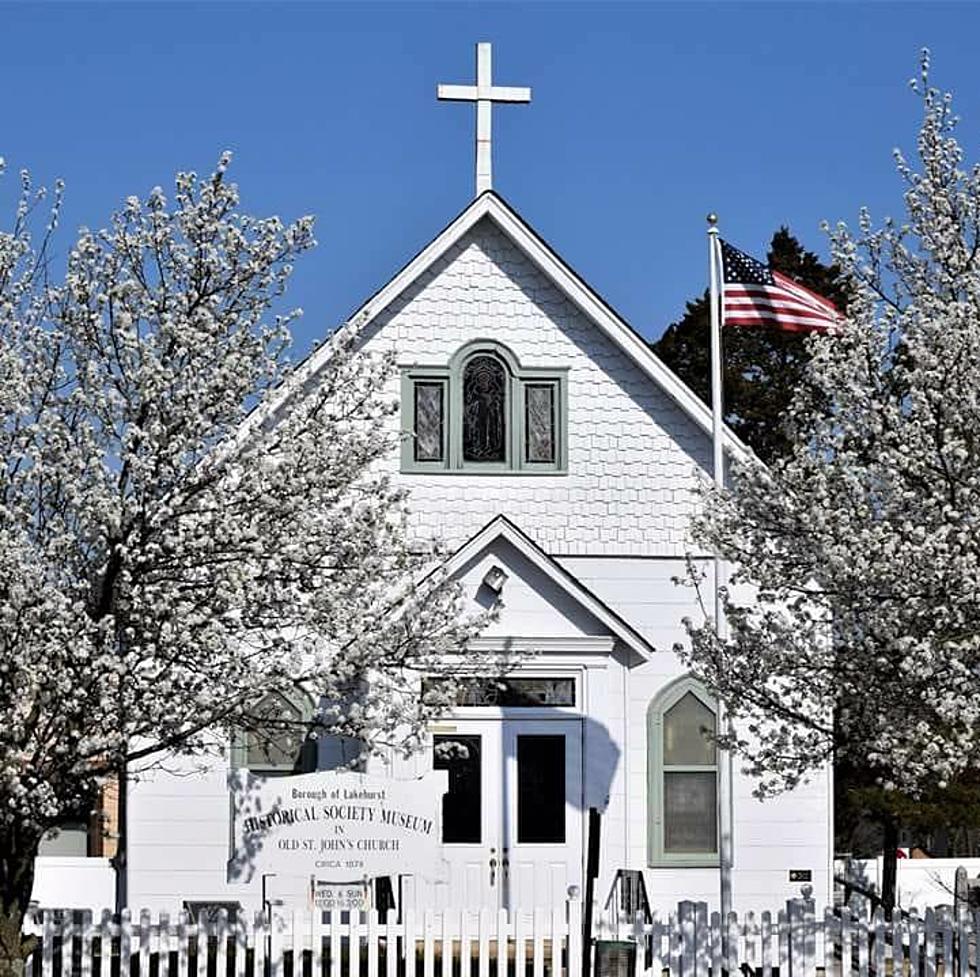 Uniquely New Jersey Museum is in Lakehurst
Lakehurst Borough Historical Society
Late at night, when you're bored, but you're not ready for bed, do you ever find yourself caught up in what I refer to as the "YouTube vortex?"
I'll find some video that piques my interest and before I know it, I've entered a rabbit hole of videos about everything, and nothing.  I found myself watching a video about how they operate a jumbo jet for international flights.  Exciting, right?
Well, here is a place that is probably similar, in that you may not be looking for anything interesting to see, but before you know it, you're sucked in.
I'm talking about a little church in Lakehurst.  If you didn't know about it, you'd probably drive right by it.  It's the home of the Lakehurst Historical Society, and they have quite a collection of unique "stuff." At this museum, you'll find a trove of vintage artifacts that are unique to New Jersey.  From documents to displays, they have quite the collection.
Lakehurst had been known as the "Airship Capitol of the World." Some of the items on display include pieces of the actual Hindenburg, the blimp made famous for crashing and burning.  They have a display of fire department memorabilia, as well as lots of stuff to honor the history of the Lakehurst Naval Air Station.
This IS New Jersey, and what is a New Jersey Museum without a display of the Jersey Devil?
This museum is operated by volunteers, so hours are limited to Wednesday and Sunday noon to 3.  You can also call to schedule a private tour.  Lakehurst is a cool place to visit.  Make sure you check out the town as well.
Lakehurst Historical Society In New Jersey Is A Quirky Museum (onlyinyourstate.com)
Lakehurst Historical Society (lakehurst-nj.gov)
15 of South Jersey's Most Beautiful Churches
15 of South Jersey's Most Beautiful Churches