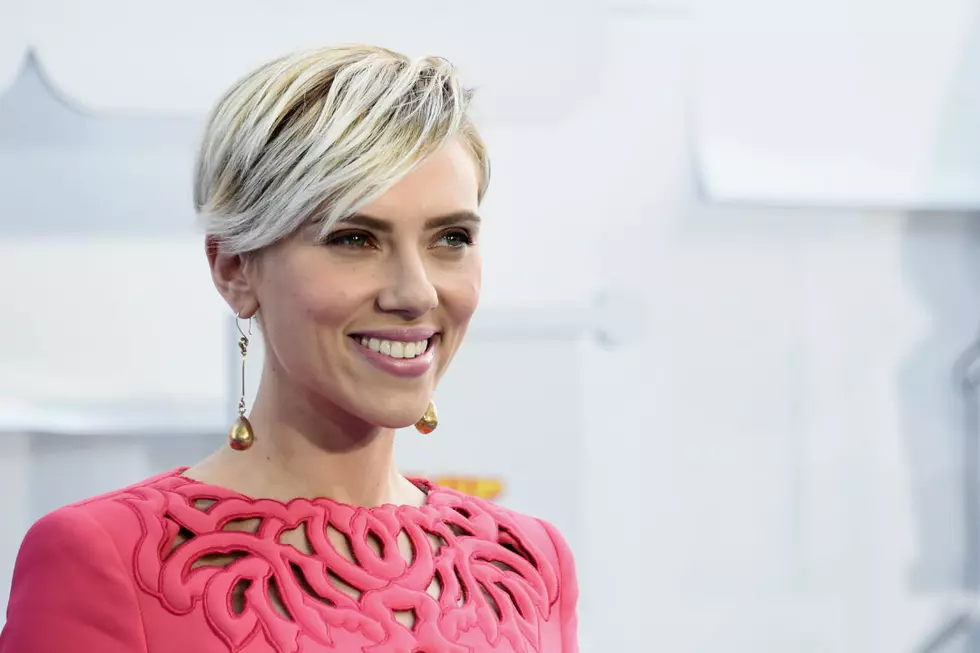 Scarlett Johansson to Star in Male Stripper Comedy From 'Broad City' Team
Michael Buckner, Getty Images
Paul W. Downs and Lucia Aniello, the boyfriend-girlfriend comedy team known as Paulilu, has been churning out hilarity at factory-levels for the past couple years. In addition to working on the writing staff of Broad City (where Downs also appears as Abbi's insufferably upbeat boss Trey), they created the Time Traveling Bong miniseries that ran on Comedy Central just last week and have loads of solid-gold shorts floating around online. The prospect of a feature-length project from the duo is cause for considerable excitement, and that's before male strippers even enter the equation.
Variety has the exclusive that Scarlett Johansson and Zoe Kravitz have signed on to appear in Move That Body, which Downs and Aniello jointly wrote and will jointly produce, though Aniello will take the directorial credit while Downs will appear in front of the camera. Sony acquired the script last year after a highly competitive bidding war, and it's got a great hook: five galpals rent a beach house in Miami for a bachelorette party weekend, but things take a dark turn after they accidentally murder a male stripper. Presumably, Kravitz and Johansson will occupy two of the five main roles, which means the hunt is still on for actresses to round out the cast. It's been a while since Johansson has taken a role as straightforwardly comical as this one, but her game performance on Saturday Night Live was a handy reminder that she's got the chops and then some.
But there are still three more actresses waiting to be treated to Downs and Aniello's riotous comic sensibility, a promising notion indeed. Feel free to make suggestions in the comments below, but my picks: Anna Camp (worth her weight in gold on the newest season of The Unbreakable Kimmy Schmidt), Lizzy Caplan, and how about Leslie Jones?