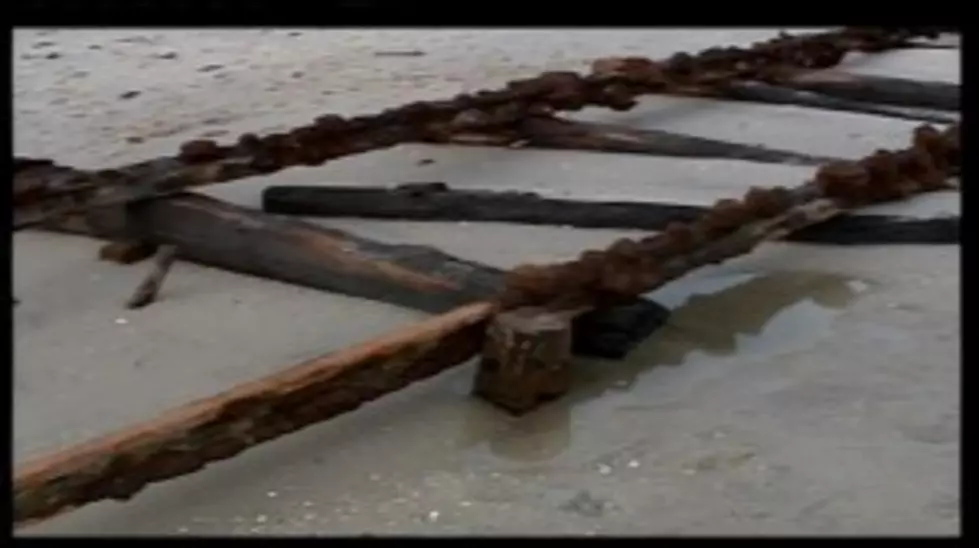 Railroad Tracks Surface on South Jersey Beach
Photo Courtesy of NBC 40
It's always neat to find something interesting a long the shore.  Whether it's an arrowhead or a rocket warhead, it's considered treasure.  How about 100 feet of rusted, yet preserved railroad tracks?
That is what was found in Lower Township along Sunset Beach this week.   The tracks are believed to have been from the early 1900's, that led to the Cape May Sand Plant.  Shifting sands covered the tracks decades ago.
Since the railroad discovery, hundreds of people have come to touch it and take pictures, but officials ask that you do not take pieces home.
According to Cape May Country Historians, 'the last time these railroad tracks were exposed on Sunset Beach was way back in the 1930's.' (NBC 40)
Historians also added that the best time to see these tracks is during low tide, but one more storm could make these tracks disappear again. So go check it out while you still have the chance!