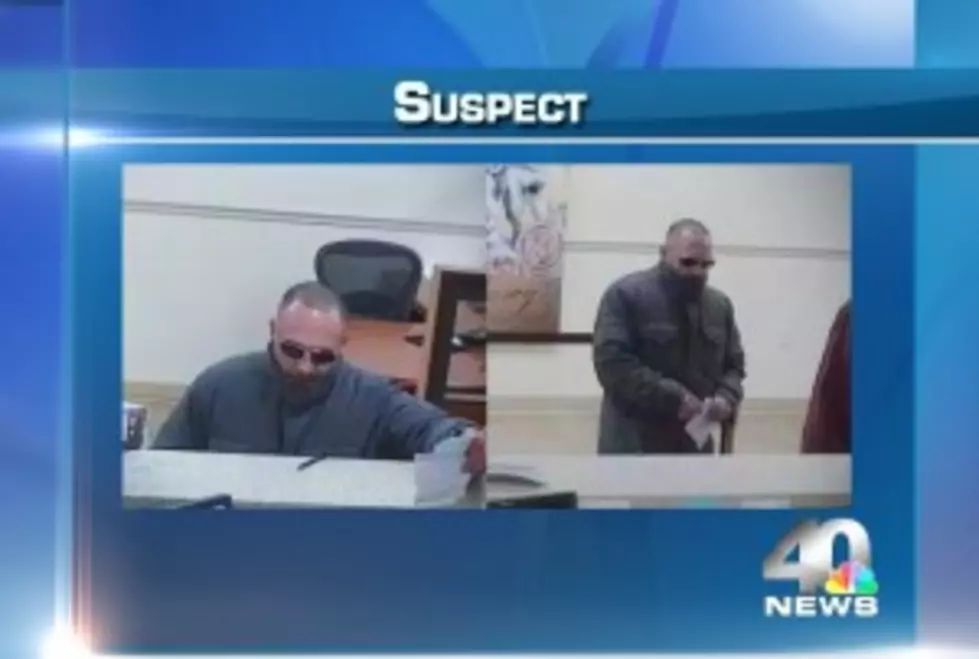 Local Police Searching For Suspect Who Robbed Bank
Photo Courtesy of NBC 40
Police are looking for a suspect who robbed a local bank yesterday morning, and could use your help.
Wells Fargo Bank located in the Harbor Square Shopping Center in Egg Harbor Township was robbed yesterday morning.  Thankfully, nobody was hurt during the altercation.
According to NBC 40, 'The suspect is described as a light skinned Hispanic male, in his 30's, 5' 6" to 5'  5' 10" in height, medium build, short shaved hair, wearing aviator style sun glasses, black pants with a white stripe, and a grey puffy jacket.' Authorities say he was last seen driving a black or dark blue Chevy Malibu.  A car fitting that description was towed to the police station yesterday afternoon.
If you have any information at all, please call Egg Harbor Township Police at 926-4051