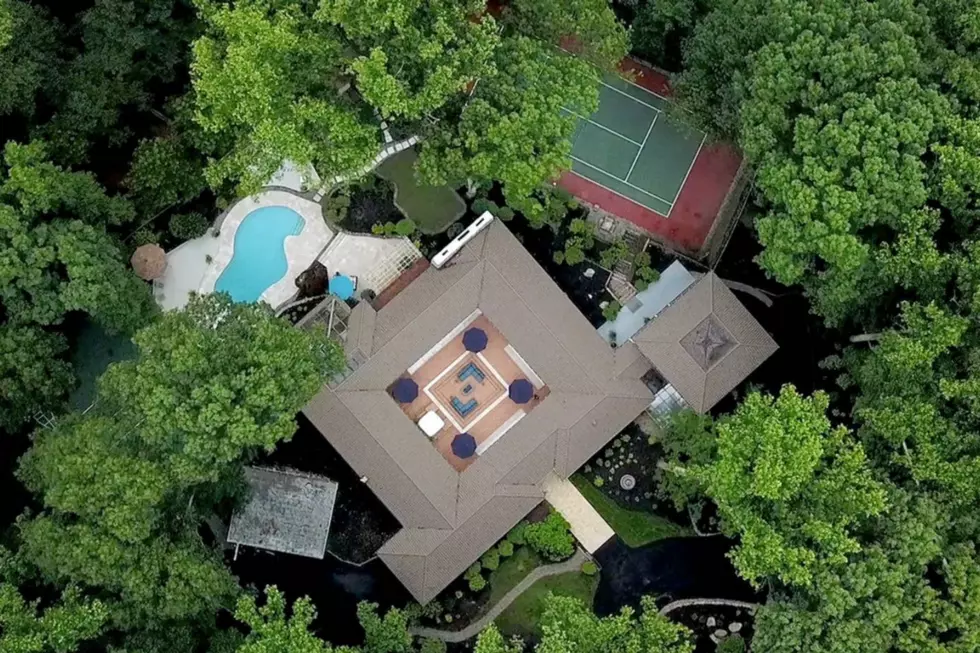 Practice Your Right Hook at Muhammad Ali's South Jersey Home
Airbnb
Have you ever wanted to float like a butterfly and sting like a bee? Have you ever wondered what it would be like to live like the People's Champion? Well, here's your chance. Muhammad Ali's Cherry Hill villa is on Airbnb for you and your friends to practice your right hook, play some tennis, enjoy the hot tub, and spend the night.
This 4 bedroom, 4 bathroom mansion includes a gym, pool, tennis court, hot tub, and bar.  According to the Airbnb listing, "The home has a gentle elegance of a bygone era; the natural world melds seamlessly with the spiritual world. It had to be lovingly renovated for today's times."
The Mahammad Ali mansion has a 4.83-star rating with 29 reviews.
Ali House will always hold a place in my heart. I had my marriage celebration here and it was perfect. We had the ceremony and reception out back on the tennis court and the cocktail house by the pool. Spent the night before and the morning after mostly in the jacuzzi. I had the absolute best weekend.
Of course, a Mahammad Ali house would not be complete without a gym.
You can impress your friends with your impressive boxing skills with that punching bag.
There are a few house rules if you wanted to rent the house like no DJ, no loud music after 11:00 PM, only 4 cars allowed on the premises, and no selling tickets nor alcohol.
Even though the rules are clearly stated on the Airbnb listing, this hasn't stopped people from creating a headache for the neighbors. According to the Philadelphia Inquirer, Cherry Hill police have had to visit the house 97 times in the past two years.
According to the Inquirer, the mansion "...has been the scene of large parties and catered events that have drawn loud crowds, fistfights, and massive parking jams. Neighbors say the encroaching renters and their guests are threatening to ruin the quality of life in their leafy enclave, and township officials are poised to enact limits on short-term property rentals."
What would a stay in The Greatest of All Time's home cost you? The simple answer, a pretty penny. Well, a lot of pretty pennies.
There is a 2 night stay minimum each night averaging $1,500 per night, ranging $1,000 to over $1,900 per night. On top of that, there are numerous fees for cleaning, service, and occupancy taxes/fees that add at least an additional $1,000. If you don't feel like doing the math, your total ends up at over $4,000.