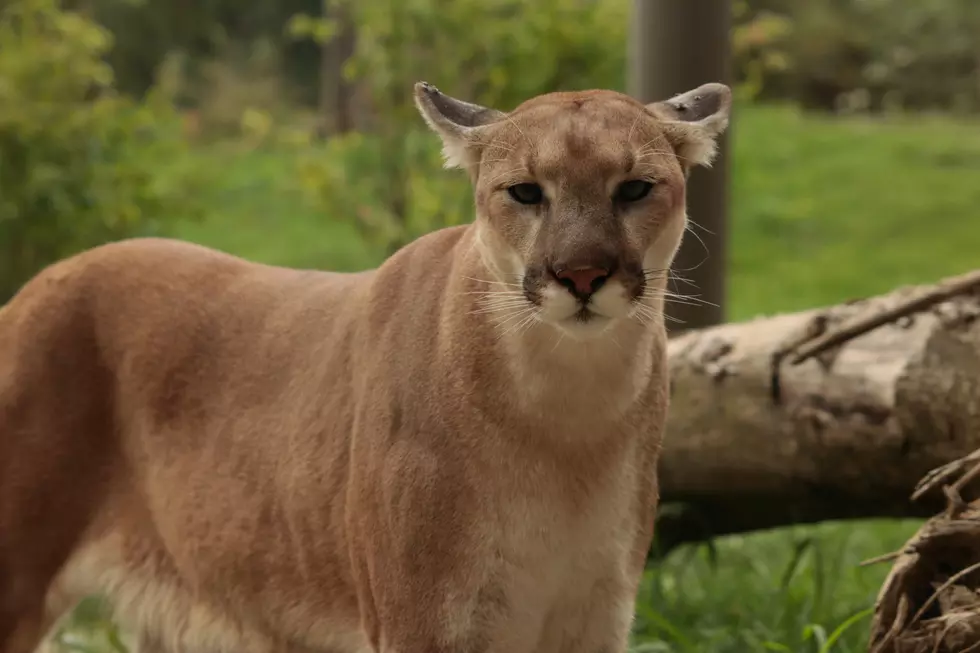 Reports of cougar sighting in New Jersey continue to find their way into my email.
For almost a year now, I've received dozens of reports from around the state from people who claim to have seen a mountain lion - also known as a cougar.
I've attempted to chronicle these reports, and many of them can be found here.
I will surely report that there is no way to positively authenticate these reports - there's no way to know if the "witnesses" have actually seen anything, or they're just trying to "pull a fast one."
Reports I've received lately seem to concentrate on two main areas - Sussex County in North Jersey and in the Cumberland and Cape May County areas of South Jersey.
I actually spoke with a representative of the New Jersey Division of Fish and Wildlife last week, who told me the official state line: "There are no cougars in New Jersey." She did admit, though, that it's possible mountain lions could be making there way into northern parts of the state, but she doubted any are in the South Jersey area.
Nonetheless, the emails keep coming.
In the past month of two, I've had a couple of reports of an animal seen in the vicinity of the Millville airport.
Now, we have a report of a cougar near the Cape May Airport, which is in Cape May County's Lower Township.
My latest report came in Monday evening from a witness who said they just saw an animal, literally minutes earlier.
The latest email comes from someone I'll identify as "C." Here's part of C's email to me. C says this happened at about 6:38pm, Monday, January 30, 2023.
"I think we just saw a cougar down by the Cape May Airport on Breakwater Road. No photo evidence because it was dark. But two drive-bys - it looked like a cat shape. My initial thought was a coyote at glance but it had the facial markings of a cougar. Went for a third pass by and another truck had stopped with a flashlight and it was gone."
I'm interested to know if anyone else saw what C saw.
If you have, or you have another sighting to report, my email address is joe.kelly@townsquaremedia.com.
Inside The Crocodile Hunter Lodge at Steve Irwin's Australia Zoo
Take a look inside the new resort at the Australia Zoo.
LOOK: Here is the richest town in each state
Just saying the names of these towns immediately conjures up images of grand mansions, luxury cars, and ritzy restaurants. Read on to see which town in your home state took the title of the richest location and which place had the highest median income in the country. Who knows—your hometown might even be on this list.