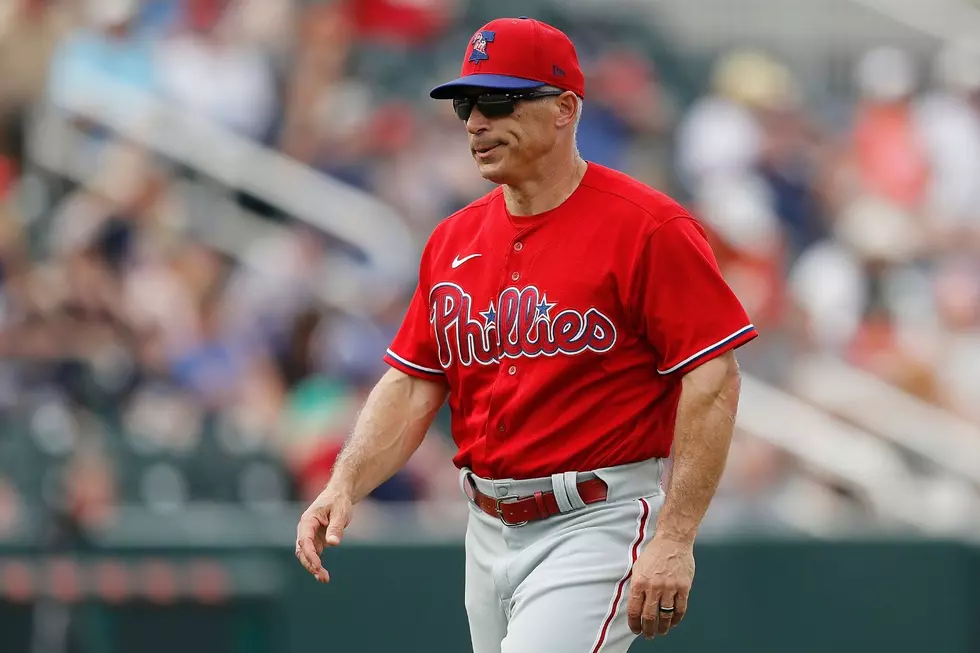 Phillies vs Blue Jays Postponed, Will Play Two on Saturday
Photo by Michael Reaves/Getty Images
Those excited about seeing the Phillies resume play will have to wait another day, according to Ken Rosenthal of the Athletic.
The Phillies, who have not played since a loss to the Marlins on Sunday, will return on Saturday to face the Blue Jays in a doubleheader.
The Phillies will be the road team in the series, which will be played in Philadelphia,  since Toronto is not allowing the Blue Jays to play in Canada and Buffalo's stadium is making improvements to bring it up to MLB standards.
Welcome to baseball in 2020.