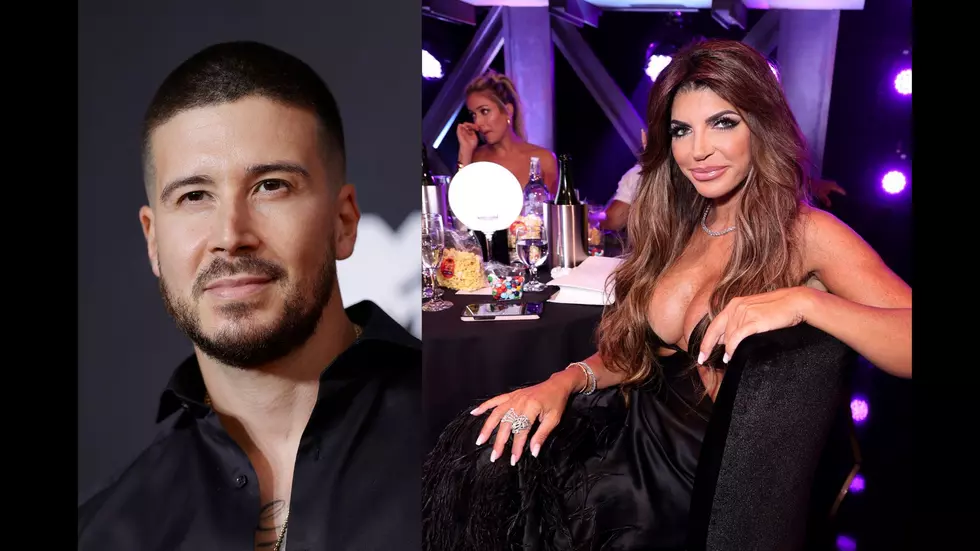 New Jersey Is Dancing With The Stars, Are You Watching?
Photo credit: Getty Images
We are being represented by two of my favorite New Jersey celebrities on ABC's Dancing With The Stars this season!  Listen, 30 seasons can't be wrong.  This may be the best lineup yet.
If you are a Jersey Shore fan or Jersey Shore Family Vacation, you must be loving that Vinny Guadagnino is showing us his moves with partner Koko Iwasaki on ABC.  Vinny is humble by saying that the ballroom will be totally foreign to him.  He may not have done a lot of ballroom dancing in Staten Island growing up but he is a stripper for Chippendales and he is definitely able to dance.  I'm advising him to re-create the shower scene from his act on the ballroom stage for the win. 
Another dose of Jersey comes with the princess of high hair, Teresa Giudice from Real Housewives of New Jersey.  She is partnered up with Pasha Pashkov.  Teresa is in fantastic physical shape, that much is for sure.  She even competed in a female bodybuilding competition.  She will have the stamina but will she have the moves?  I'm not sure but as long as Pasha does not tell her to "pay attention" everything should go smoothly (if you know you know). 
Teresa wants America to meet the real her, not the woman who had to "go away" to prison.  Her tango wasn't horrible…are you watching?
Selma Blair is not from Jersey but I'm rooting for her too.  I think she is so strong to tell her MS to go bother someone else because she's got dancing to do.  I love her as an actress and now I love her as a dancer and inspiration. Her partner, Sasha Farber and she "created magic" according to the judges so she is the one to water.  Who are you voting for?
Here is a look inside Teresa's old New Jersey mansion.
Look Inside Teresa Giudice's NJ Home
25 Famous People That Were Surprisingly Born In The State Of New Jersey