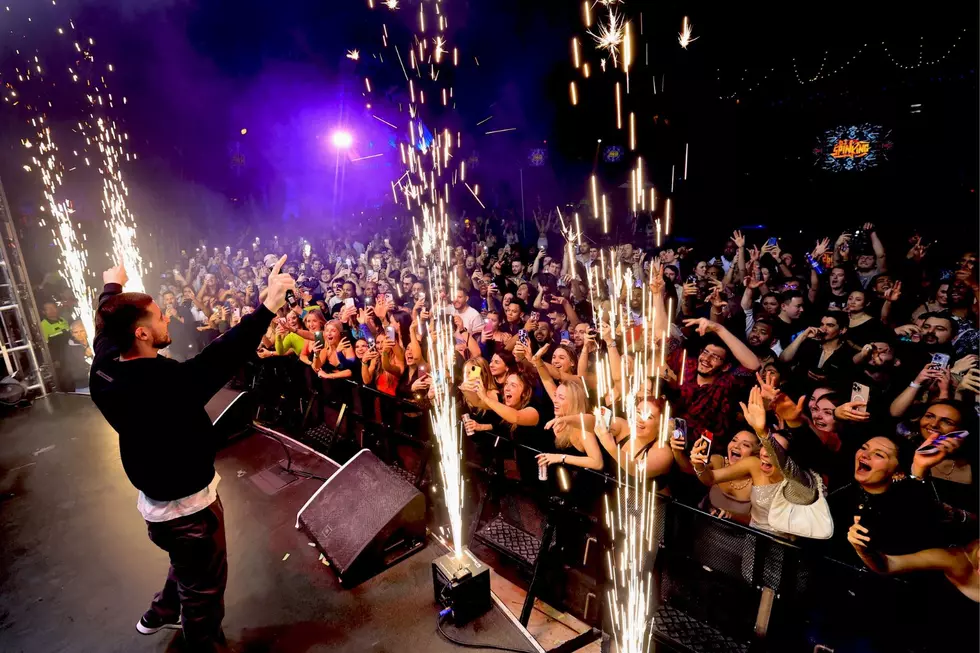 Jersey Shore Star Spotted At Harrah's Resort In Atlantic City, NJ
via allied global marketing
Atlantic City, NJ is always the hotspot for some celebrity sightings and a New Jersey local celeb was just there this weekend!
Harrah's Pool After Dark is one of the hottest spots in AC and there are plenty of reasons to plan a night or day out there, but even better to go when a Jersey Shore star is hosting an event!
This past Saturday, Vinny Guadagnino was hosting an exclusive party at The Pool After Dark at Harrah's Resort Atlantic City. Vinny Guadagnino helped put New Jersey on the map while starring in MTV's Jersey Shore when it started back in 2009.
He was part of the original cast and is always seen hosting events and doing things around our state. This event he was hosting looked like a ton of fun too. He was hosting alongside DJ Spinking, who is a DJ from the New Jersey and New York City area who draws a crowd at all of his shows.
Before the big event, Vinny was seen eating dinner at Martorano's which is a popular Italian restaurant inside Harrah's Resort, before heading down to host this electric event for the huge crowd.
His bestie, DJ Pauly D, is known for selling out shows at Harrah's too so the stage has been shared by 2 OG members of the Jersey Shore fam.
This event was captured in pictures and just looked like a great night to be alive in Jersey this past weekend. Harrah's Resort and Casino is located at 777 Jarrah's Blvd, Atlantic City, NJ, 08401.
Fast Food Chains Mercer County, NJ Desperately Needs
We have our fair share of McDonald's, Taco Bells, and Wendy's in the area, but this is what we're missing!
These are the Hottest Pop Concerts Happening in Philadelphia in 2023
2023 will bring some of the best concerts from some of our absolute favorite artists to Philadelphia (including Taylor Swift, Ed Sheeran and P!Nk.). Here's a COMPLETE list of all of the shows (so far) & even details on how you can get tickets to Philadelphia's hottest concerts of 202