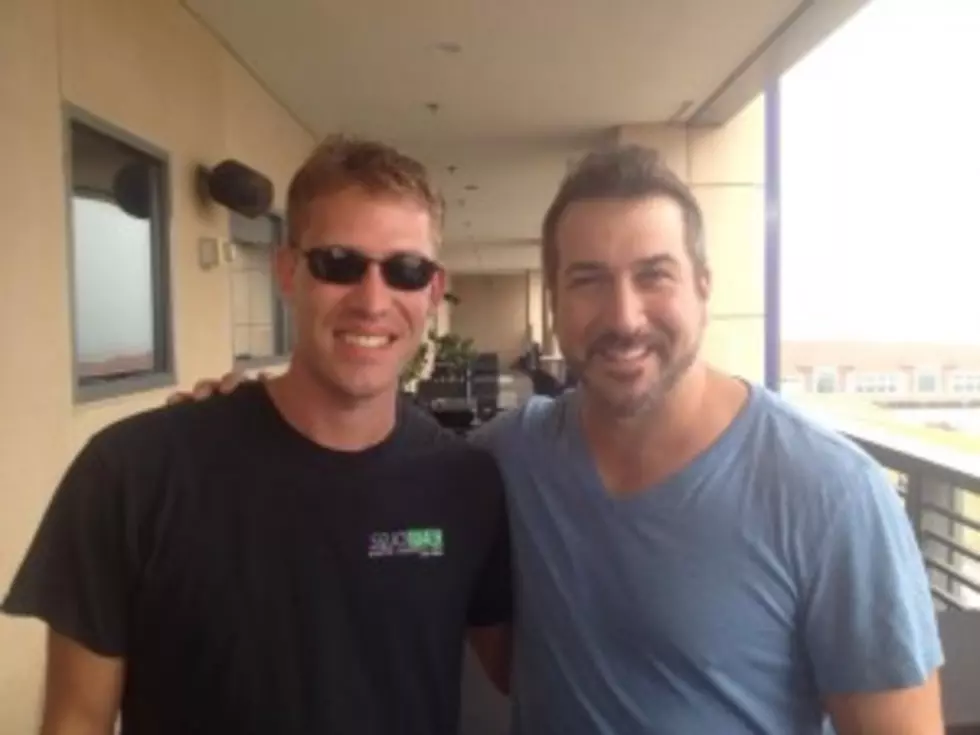 Joey Fatone Spills the Beans on the Brief NSYNC Reunion [VIDEO]
Tom Morgan/SoJO 104.9
It was a 'Smokin Hot' weekend in Atlantic City.  I had the honor to be a judge at the first annual 'Smokin Hot' Atlantic City BBQ Championships, while sitting behind Joey Fatone!
So, of course, we had to talk NSYNC.....
Joey and I had to take a BBQ judging class...........it lasted 3 and a half hours.
The Kansas City BBQ Society (KCBS) is SERIOUS about their BBQ!  I didn't realize there were so much technicalities involved in judging BBQ, but there is.
In fact, we even had to take an oath prior to the contest.  Of course, it was led by Joey...
It was a wonderful experience, considering my belly was quite full afterwards.
The categories were chicken, ribs, pork, and brisket.
My first mistake was eating too much of the chicken, because by the time ribs were served, I was stuffed.  Like most guys, if you put a plate of meat in front of me, I'm going to eat all of it.
We're talking a total of two and a half pounds of meat that was going to be at my table, so if I had any ounce of respect for my stomach, I should probably pace myself.
By the end of the brisket presentation, I successfully judged my first BBQ competition, and it was an honor to do it in Atlantic City.  I looked over at Joey, and by the look on his face, he was thinking the bottle of TUMS next to us were in order.  I couldn't have agreed more.
Congratulations to the Chix, Swine, & Bovine BBQ, the grand champion winners, and 10,000 dollars richer.  They placed first in Chicken, and finished third in both ribs and brisket.
The BBQ Guru placed first for brisket, and second in the overall competition.  The Ribs winner was GoneHoggin.com, and the pork winner was Meet@Slims.
Next year's winner is going to win 50,000 dollars, and you better believe the best BBQ will be coming to Atlantic City!  If you missed out on the competition this year, make sure to pay a visit next year!