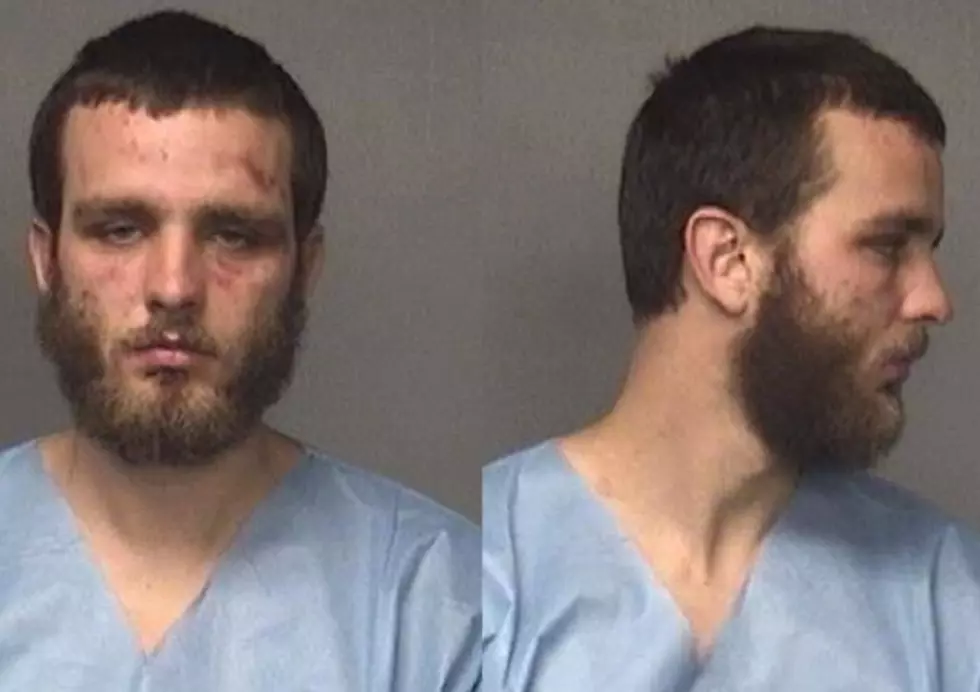 Man Resists Arrest, Injures Two EHT Police Officers and Police Dog
Egg Harbor Township Police
A Delaware man is behind bars after a confrontation with police Saturday morning in Egg Harbor Township.
Police say they were called out to the Days Hotel on Tilton Road at 8:30am Saturday for a domestic complaint. They found a 21-year-old female suffering visible signs of injury, after reportedly being punched in the face by her boyfriend, Alexander Kearney, 21.
Here's more from EHT Police:
Officers attempted to take Kearney into custody for the domestic assault but he violently resisted arrest. Kearney struggled violently for several minutes with the officers at the scene and a police dog before he was able to be taken into the custody. During the struggle two officers were injured and the police dog was assaulted. The officers injuries were not life threatening.
[The femaie] was treated at the scene by the Egg Harbor Township Ambulance Squad for facial injuries and transported to Shore Medical Center.
Kearney charged with aggravated assault, aggravated assault on a law enforcement officer, uses or threatens to use violence against a law enforcement officer, purposely causing injury to a police dog and possession of marijuana under 50 grams. Bail was set by Municipal Court Judge H. R. Switzer at $25,000 full and Kearney was lodged in the Atlantic County Justice Facility.