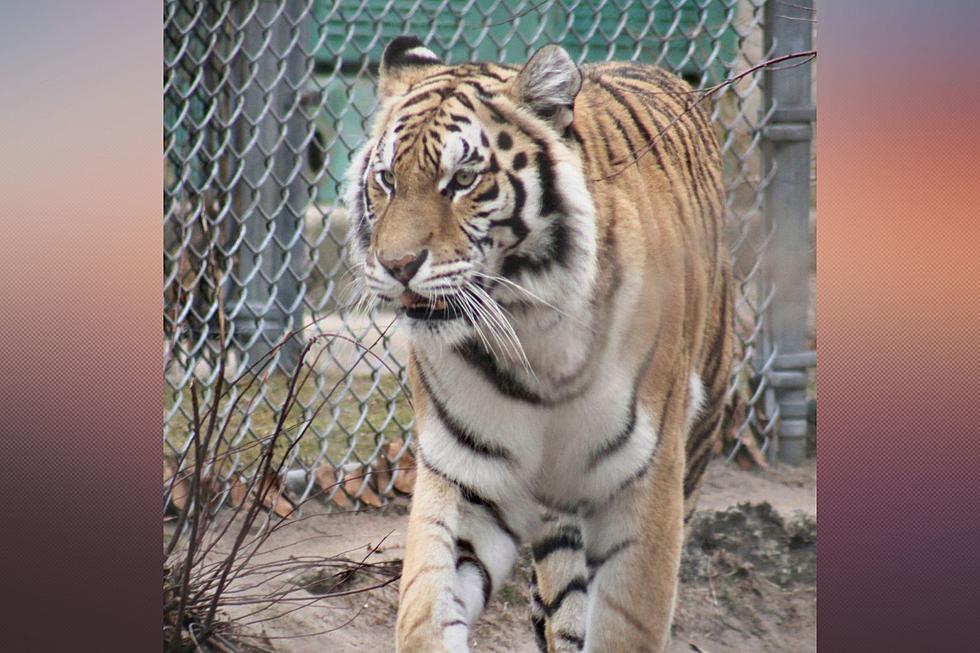 Proposed NJ law would stop trespassers from harming animals at zoos
Tiger at Popcorn Park Zoo in Forked River (Photo Credit: Facebook)
🔍 A new bill would stop trespassers from harming animals at Jersey zoos
🔍 The bill was inspired by an incident at a Florida zoo resulting in a tiger death
🔍 Jail time and hefty penalties would come with this new criminal offense
---
The Senate Judiciary Committee has approved legislation introduced and sponsored by New Jersey Senator Jon Bramnick (R-21) that would establish penalties and liability for causing harm to zoo animals.
The bipartisan bill, co-sponsored by Senator Brian Stack (D-33), was inspired by an incident that happened at a zoo in Naples, Florida in 2021.
Bramnick said a zoo cleaning crew employee put his hand inside the tiger enclosure and tried to feed a pop tart to a rare tiger. The tiger took the pop tart and the man's arm, as well. Police later shot and killed the tiger but no criminal charges were filed against the man because he was an employee, and not considered a trespasser. There were no applicable laws on the books to address this specific circumstance.
"So, I said wait a minute. If you're going to enter the cage unless you're there to save somebody, a Good Samaritan, it's important to charge somebody with a trespass, where in essence they're threatening not only the animal's well-being but their own well-being," Bramnick said.
When you're in the zoo, you're not considered a trespasser. But if you enter the animal's area, you are now a trespasser, with the potential of causing harm to the animal and possibly to yourself, he added.
"If someone wants to go in and feed the animal and be a show-off, well maybe you need to have some criminal penalty attached to you going in and trying to feed a pop tart to a tiger," Bramnick said.
Bramnick's legislation (S-2922) establishes a new criminal offense: reckless trespass involving a wild animal.
It's a disorderly person's offense. If it results in no harm to the wild animal, a person could get up to six months in jail or up to a $1,000 fine, understanding that it's a presumption against incarceration, Bramnick said.
If there is an injury to the zoo animal, then it could be up to 18 months in prison and a fine of up to $10,000.
If the animal is killed, it's a crime of the third degree. It is punishable by up to three to five years in prison and a fine of up to $15,000, he added.
The bill now heads to the Senate floor and to an Assembly Committee.
Report a correction | Contact our newsroom
Inventions you probably didn't know are New Jersey born