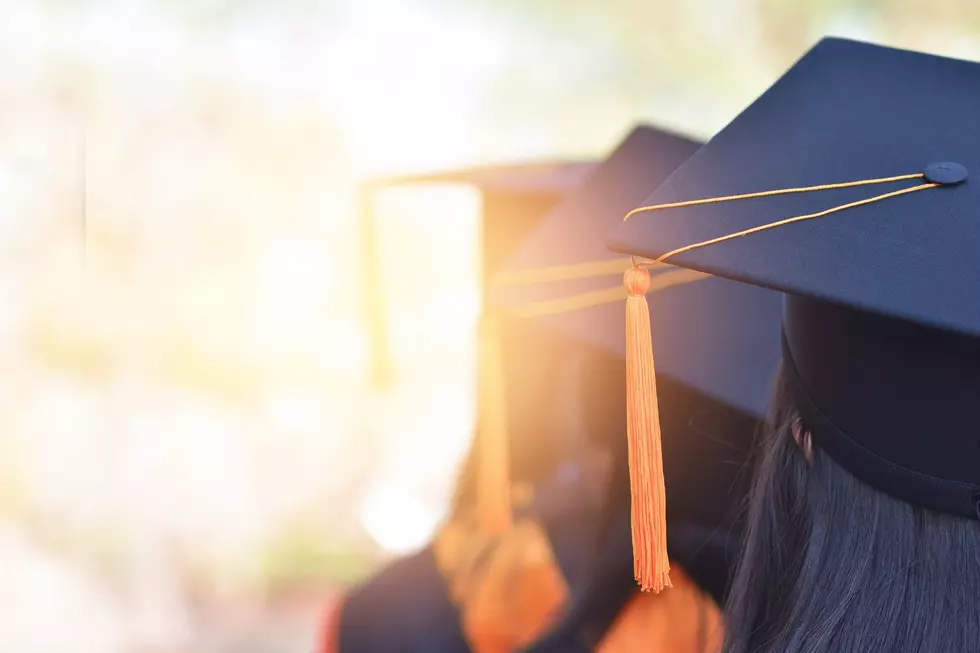 Gloucester Township Middle School Graduations Will Still Be Virtual
nirat/thinkstock
Even though Governor Murphy has given the go-ahead allowing outdoor graduation ceremonies in July, middle schools in Gloucester Township will keep theirs online.
Enter your number to get our free mobile app
Mullen, C.W. Lewis, and Glen Landing Middle Schools will graduate their 8th graders virtually at 7 p.m. on June 15.
Superintendent of Schools John Bilodeau stated this week, "After reviewing the NJDOE guidelines, I must state I was disheartened by the lack of clarity and flexibility in what I read. There are multiple restrictive protocols within the guidelines, but the most relevant parameter deals with capacity."
Bilodeau went on to say, "At this time, it would be both impossible and irresponsible for us to attempt to plan an outdoor graduation, which our district has never held."
If the GT middle school were to hold something outside, there would be some dicey logistical issues in play under the governor's guidelines, mainly that 38 separate ceremonies would need to be planned out, weather permitting, reports Patch.com. And, each would be limited to just 20 graduates, and 5 faculty members, and that's not even including parents.
When I graduated from Lewis Middle School back in '89 our ceremony was held inside the gymnasium. I actually didn't mind that it wasn't outside because of the heat. I do think each school has the capability of holding graduations outside, but I understand that it's a lot to pull together. I loved my 8th grade graduation so much, I have such fond memories of it like it was yesterday, so I'm very sad for the students who will have to settle for saying goodbye to their school over a computer or tablet. But, I congratulate you all!
Greater Atlantic City Area Athletes Who Played Games In NFL