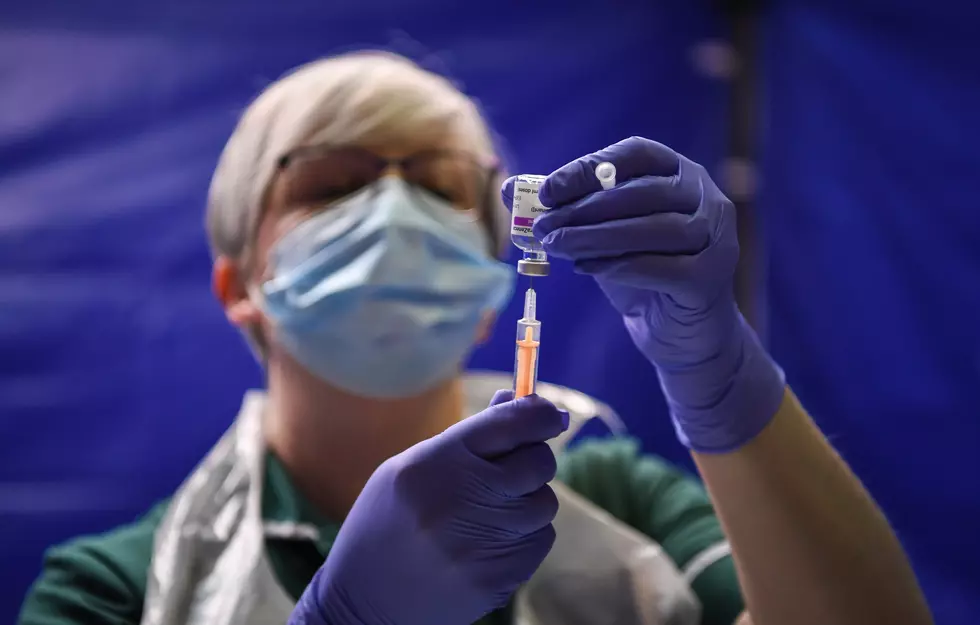 COVID Vaccine Clinics Open in Vineland, Mullica Hill, and Moorestown
Getty Images
As the COVID-19 vaccine rolls out, three more clinics to receive it have opened in South Jersey.
Enter your number to get our free mobile app
Vaccination clinics at Inspira Medical Center in Vineland and in Mullica Hill opened their doors on Monday, 6abc.com reports. Another is the Virtua Health mega clinic at  Moorestown Mall in Burlington County.
But even as more vaccine sites open across our area, each is still navigating the scheduling process, with officials urging the public to exercise patience.
Shoprite COVID-19 Vaccine Schedules in NJ Totally Full
Virtua Health tells 6abc they are working on alternative ways of booking appointments, for instance, a call center supported by the New Jersey National Guard.
Recently, all ShopRite stores announced their vaccination schedules in New Jersey are completely full.
The vaccine appointment process has its challenges. Nancy Wallace of Maple Shade, who told 6abc.com she's been waiting months for one, said, "I think Jersey has its own problems right now as well as PA, so I guess it'll get sorted out eventually. But it is frustrating right now."
Appointments at Inspira Health vaccine clinics in Vineland and Mullica Hill can be scheduled at covidvaccine.nj.gov. For more on Virtua's Moorestown Mall clinic, visit virtua.org. COVID vaccine supplies at all three are reportedly limited.
Inspira Health Vineland is located at 1505 W. Sherman Ave. Inspira Health Mullica Hill is located at 155 Bridgeton Pike. Moorestown Mall is located at 400 W. Route 38.
Two more mega clinics were recently announced for South Jersey, at Rowan College in Glassboro and at Atlantic City Convention Center (which opens later this month).
SOURCES: inspirahealthnetwork.org; 6abc.com; covidvaccinenj.gov; virtua.org
More from SoJO 104.9
CHECK IT OUT: Here's how to stop your glasses from fogging while wearing a face mask