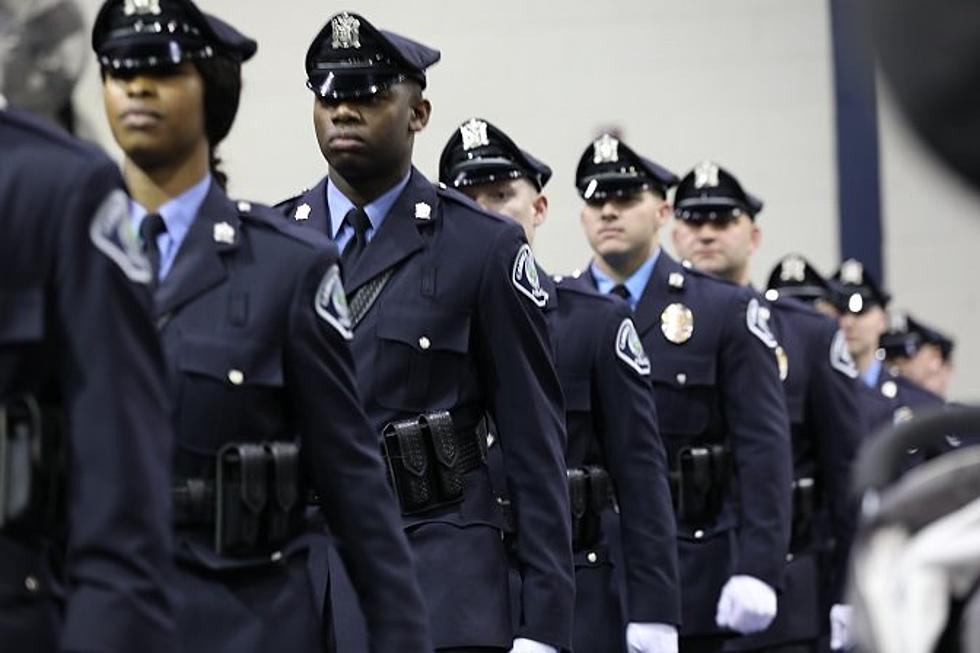 Could Camden Police Protocol Be the Answer to National Police Reform?
Camden County Police/Facebook
For years, the city of Camden, New Jersey was among the most dangerous cities in the whole United States (No. 1 more than once). But after major police reform brought crime down there, could Camden be where the rest of the nation looks for example?
A compelling report aired over the weekend on CNN really caught my attention about why Camden's dropped off the list of Top 10 Most Dangerous Cities in America in 2020, where it had been a mainstay due to drug trafficking, gun violence, etc.
Nine years ago, Camden broke up its police department, largely to put an end to corruption. It's a dismantling that's been called for in Minneapolis, Minnesota (and nearby Brooklyn Center) in the wake of the deaths of George Floyd and Daunte Wright at the hands of police.
How George Floyd Was Killed in Police Custody (NYTimes)
Beyond the point of no return, beyond reform, the city voted to disband the police force. Camden Police became Camden County Police Department.
Camden had two goals: 1) reduce violent crime and 2) make people feel safer.
The Death of Daunte Wright: What to Know
In the wake of the police reform in Camden, crime has gone down by nearly 50 percent, and officers spend more time engaging with the citizens they serve (they literally knock on residents doors to introduce themselves, according to CNN).
That kind of interaction could be exactly what other municipalities need to reinforce trust in the police.
In the report I watched on CNN Newsroom with Fredericka Whitfield on Sunday, Camden's virtual reality police training facility was featured, where cops are faced with 'real world' scenarios where they have to hone their skills in deescalating violence, from pulling over a speeding driver, to encountering an individual with a knife or gun, or someone resisting arrest. Cops in Camden seen to receive a lot of training on deescalation and defaulting to use of a taser weapon rather than a fire arm.
I can't seem to find that video posted too any official CNN pages yet, but I'll keep looking. In the meantime, this story from June 2020 offers some great insight into how Camden disbanded and rebuilt its police force, and why it's been so successful.
And to all the police men and women serving our South Jersey communities, putting their lives on the line every day to keep us safe, we sincerely thank you.
SOURCES: Camden County Police Dept./Facebook; CNN.com
More from SoJO 104.9
KEEP READING: See changes enacted since George Floyd's death
KEEP READING: South Jersey Athletes Who Played/Coached in NBA and MLB