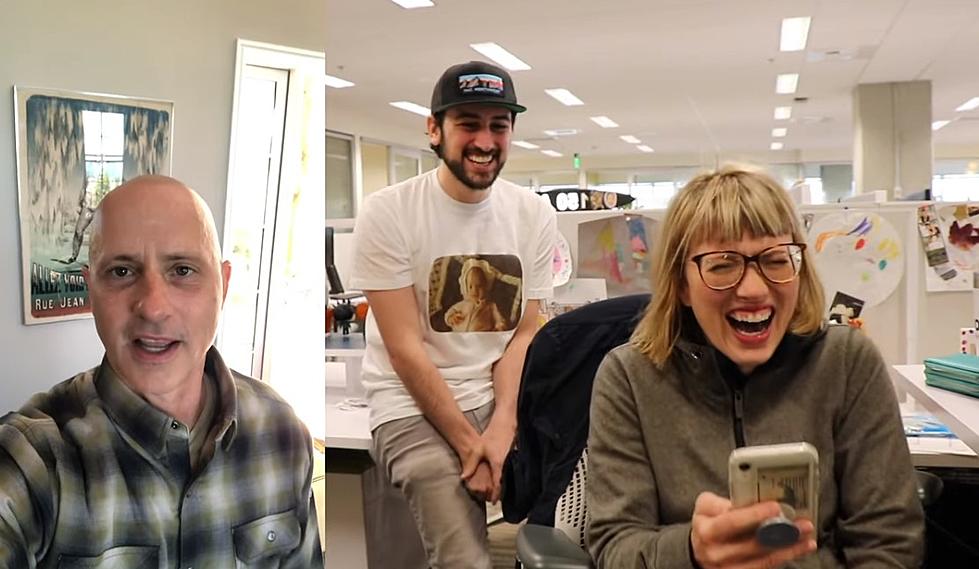 Brooke Gets a Gold-Medal Worthy Surprise for Her Birthday [VIDEO]
Brooke and Jeffrey/YouTube
Brooke got a 40th birthday surprise of Olympic proportion.
Enter your number to get our free mobile app
The Brooke & Jeffrey in the Morning gang were very eager to celebrate Brooke as she hit her milestone. Young Jeffrey and Jose even sported t-shirts with baby pics of the Birthday Girl.
But there was an even BIGGER gift to give. One that's truly 'golden'. As the team explains it, back when Brooke turned 30, she got a birthday phone call from 1988 gold-medal winning Olympic figure skater Brian Boitano! But, it must not have been very memorable because she'd forgotten ALL ABOUT IT. So, 10 years later, Brooke's co-workers decided to enlist Brian again, and her reaction is priceless.
Watch Brooke get surprised by Brian Boitano!
That virtual call would have had me doing double axles! Welcome to 40, Brooke! Can't wait to see what 50 brings, lol.