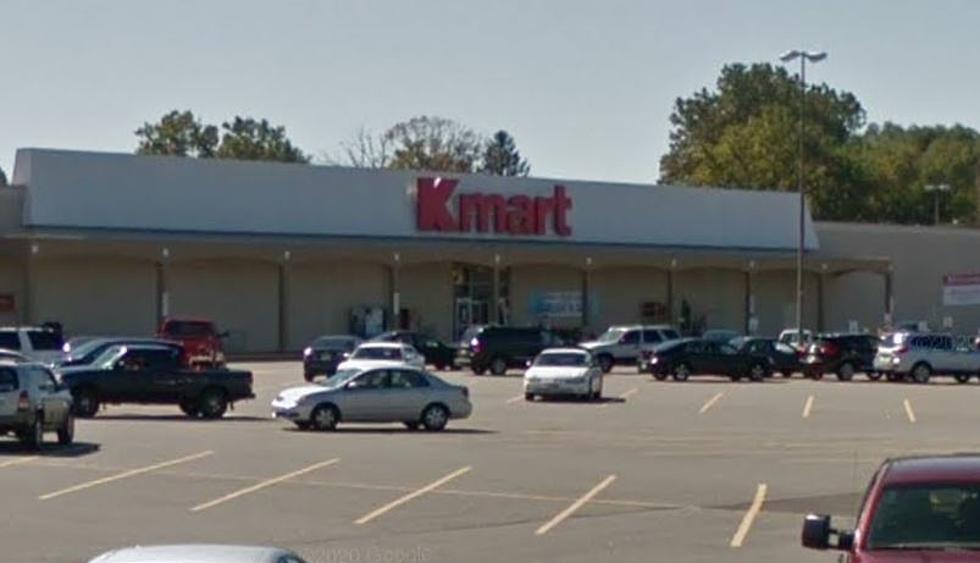 Blackwood is Getting Another Dollar Tree, But What's Happening with the Old Kmart?
Google Maps
Another Dollar Tree store is coming to Gloucester Township. But while it will fill up an empty space of one shopping plaza, the former Kmart store off Blackwood-Clementon Road remains vacant.
On the corner of Black Horse Pike and Davistown Rd. in Blackwood is the Shoppes at Gloucester Township, many moons ago home to an IGA grocery story, and now the popular Sam's Bar & Grille.
Recently, a portion of the shopping center's parking lot was used to build a new Dunkin' Donuts.
Now, over next to Sam's, a large portion of the plaza's exterior and awning is undergoing another renovation and, according to 42 Freeway, will welcome a Dollar Tree in the near future. It's interesting because that whole plaza got redone a few years back right around the time Gloucester Township Premium Outlets hit the area.
Medical Marijuana Dispensary Officially Open in Deptford
The Dollar Tree will provide some competition for the Family Dollar store that's already part of Shoppes at Gloucester Twp., but it's no matter. They're both reportedly owned by the same parent company.
Okay, great. So that's what we know about an update to Shoppes at Gloucester Township. But lets switch focus to Cherrywood Plaza on Blackwood-Clementon Rd. and the vacant Kmart. That's unlikely to become a Dollar Tree, since there's already one in that same shopping center. What about a gym? There have been rumors, but Planet Fitness is already there. Right now, it doesn't seem like there are any plans for the Kmart space. It's just another empty store in a long line of empty stores. The Shoe Department in the plaza closed for good a while ago.
29 Lb. Cat Up for Adoption in Blackwood
In my opinion, it's another great opportunity for someone like Trader Joe's, Sprouts, or even Whole Foods to move in. Heck, I'd even entertain one of those new Amazon department stores the online shopping giant wants to start opening.
No offense, just please not another Dollar General. THEY'RE EVERYWHERE!
10 Underrated South Jersey Restaurants
11 celebrities you forgot were from New Jersey
LOOK: Best Beers From Every State
To find the best beer in each state and Washington D.C., Stacker
analyzed January 2020 data from BeerAdvocate
, a website that gathers user scores for beer in real-time. BeerAdvocate makes its determinations by compiling consumer ratings for all 50 states and Washington D.C. and applying a weighted rank to each. The weighted rank pulls the beer toward the list's average based on the number of ratings it has and aims to allow lesser-known beers to increase in rank. Only beers with at least 10 rankings to be considered; we took it a step further to only include beers with at least 100 user rankings in our gallery. Keep reading to find out what the best beer is in each of the 50 states and Washington D.C.