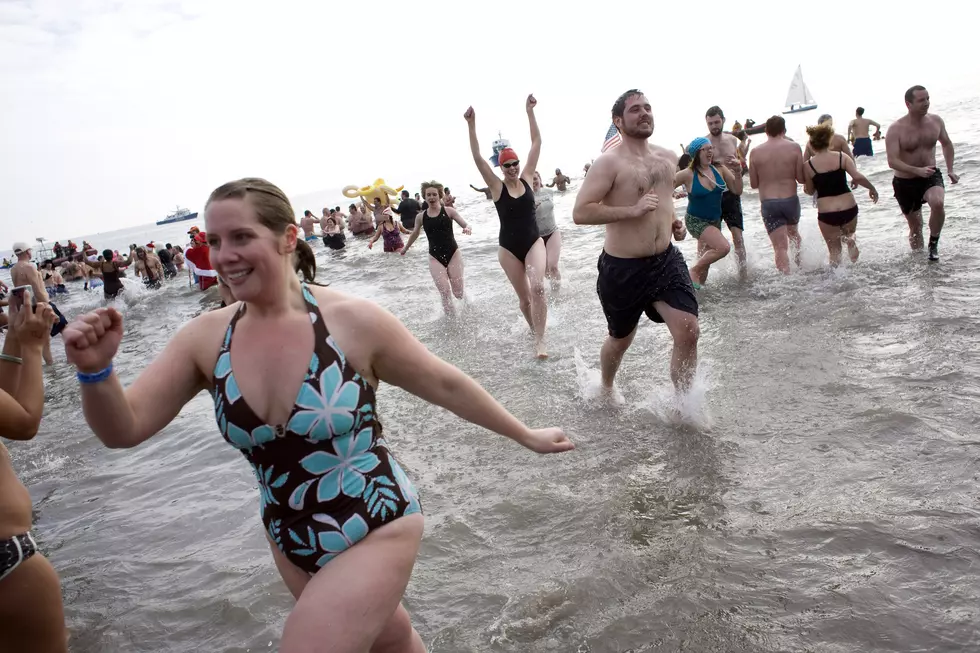 Atlantic City Polar Bear Plunge Getting Hot Upgrade
Getty Images
You're going to help keep us WARM?! This warm twist may actually convince me to take my first ever Polar Bear Plunge.
The usually frigid tradition of jumping into the icy cold Atlantic ocean has not previously appealed to me. But this New Year's Day, Atlantic City is adding a bonfire to the festivities on the beach, NJ.com reports.
That means we don't have to freeze our skivvies off! You can just wrap up in a towel or a blanket and cozy up to the fire before and after you take the plunge!