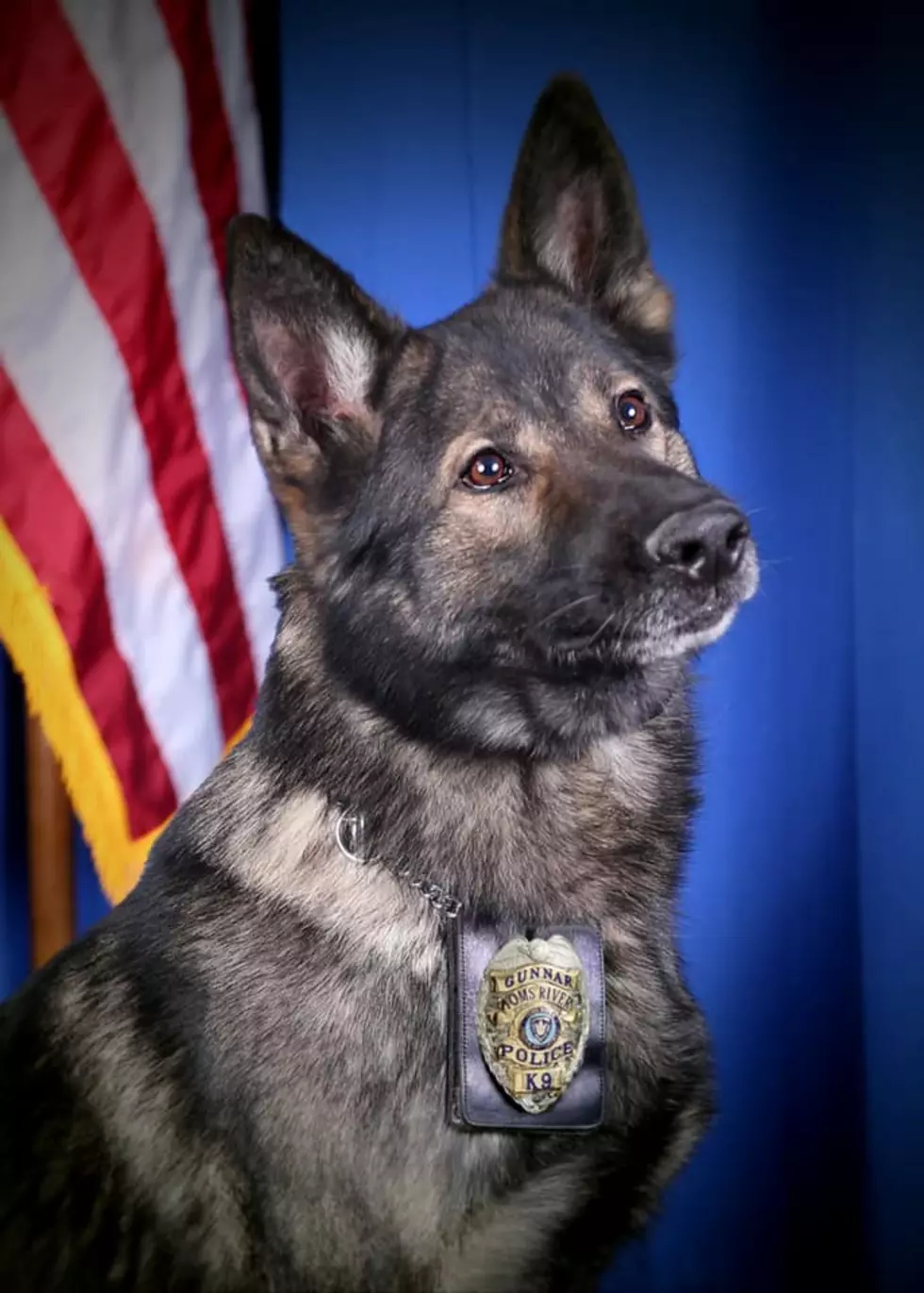 All Dogs Go To K-9 Heaven: Toms River Police K-9 Gunnar passes away
Toms River Police K-9 Gunnar. (Toms River Police Department)
A four legged policer officer who has served the Toms River Police Department for seven years has passed away.
Toms River Police announced the passing of recently retired K-9 Officer Gunnar (badge #9020) on Friday who went unexpectedly but peacefully at home.
K-9 Gunnar was given an honorable send-off by ambulance, police said, which brought him from his home to the veterinarian surrounded by family and escorted by members of the Toms River Police K-9 unit.
"Upon arrival at the veterinarian, K-9 Gunnar was embraced by numerous K-9 handlers and their partners from surrounding jurisdictions to show their support for K-9 Gunnar, his handler Officer Buhowski and his family, as well as our department."
K-9 Gunnar began his career of public service on January 28 of 2013 at the Toms River Canine Academy (class number 7) where he became a certified patrol canine.
On September 9 of 2013, he became a certified narcotics canine.
"While in training, K-9 Gunnar was one of the top dogs of the class and easily excelled at any task he was asked to do. K-9 Gunnar will be remembered for his numerous narcotics finds and his assistance in keeping officers safe while on the road."
K-9 Gunnar retired in January of 2020, nearly 7-years after his call of duty began.
"K-9 Handlers form inseparable bonds with their partners and this unexpected passing is difficult for Officer Buhowski and his family. Our hearts are with all of them."
May K-9 Gunnar rest in peace and serve the K-9 Unit in Heaven.
More From Townsquare Monmouth-Ocean:
Enter your number to get our free mobile app
These Pictures Show IBEW Local 400 Donating $25,000 PPE Supplies to Ocean and Monmouth County Hospitals