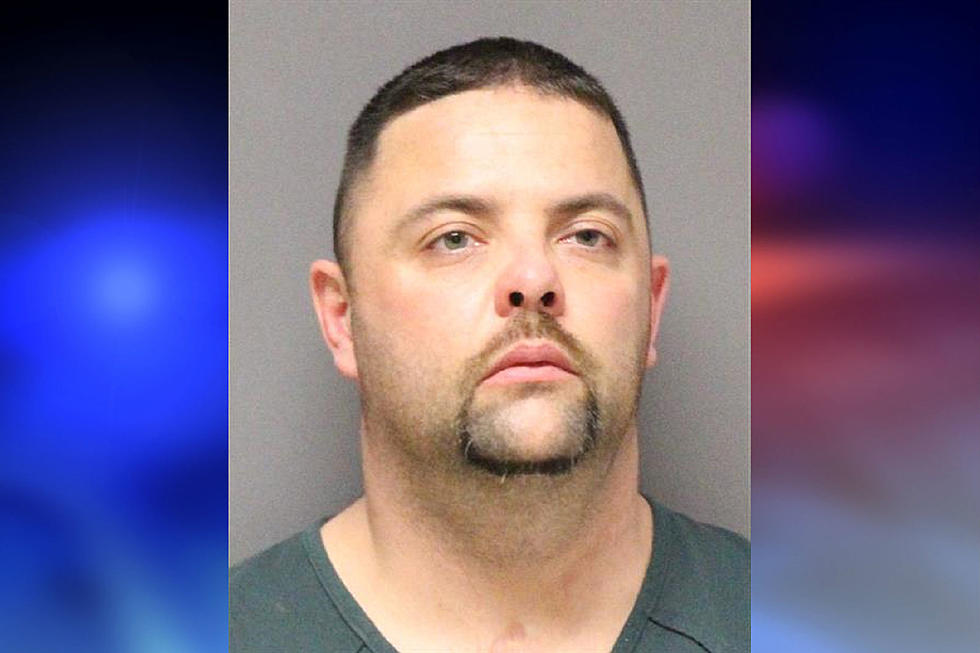 Toms River man indicted for threatening to turn Town Hall, OC Justice Complex "upside down"
David Giordano (Ocean County Jail)
It all started with illegally spray painting a blue line down Hooper Avenue in downtown Toms River in March but then the man behind the street mural allegedly escalated in April and May to making threats against town hall and the Ocean County Justice Complex.
The digital threats David Giordano, 36, of Toms River made earlier this year has led to a Grand Jury sitting in Monmouth County returning an indictment against him on charges of Terroristic Threats and False Public Alarms relative to an incident that occurred on April 12, 2021, Ocean County Prosecutor Bradley Billhimer announced on Thursday.
The reason the case was moved to Monmouth County, Prosecutor Billhimer explained, was due to a conflict arising because Giordano made his threats against the Ocean County Judiciary.
Giordano's threats were posted via video to a public YouTube Channel entitled 'Toms River Police are the Best' on April 12 and in these videos he included images of "news coverage of his previous arrest in connection with painting a blue line on Hooper Avenue, images of the Ocean County Justice Complex as well as Toms River Township Town Hall - followed by a video of a homemade bulldozer destroying public buildings in Granby, Colorado in 2004."
Prosecutor Billhimer said that the videos also include graphics indicating that the author of  the video "would turn Toms River Township Town Hall and the Ocean County Justice Complex "upside down.""
The Ocean County Prosecutor's Office High Tech Crime Unit led an investigation into the cyber threats and identified Giordano as the one who produced and posted the videos to that YouTube Channel.
On May 3, 2021, Detectives from the Ocean County Prosecutor's Office High Tech Crime Unit, Toms River Township Police Department, and Berkeley Township Police Department executed court-authorized search warrants on a residence in Toms River and one in Berkeley Township, both of which Giordano has resided.
Inside the homes, Detectives found the digital evidence tying Giordano to the threats.
Toms River Police pulled Giordano over via a motor vehicle stop and that's where the author of the threatening videos was arrested and without incident.
He was initially detained in the Ocean County Jail and was then transported to Monmouth County Correctional Institution before being released on July 21, 2021 due to New Jersey Bail Reform Laws.
Prosecutor Billhimer said that Ocean County Assistant Prosecutor Shanon Chant-Berry is handling the case on behalf of the State.
The most heinous New Jersey murders that shook our communities
New Jersey's most disgraceful child predators and accused predators