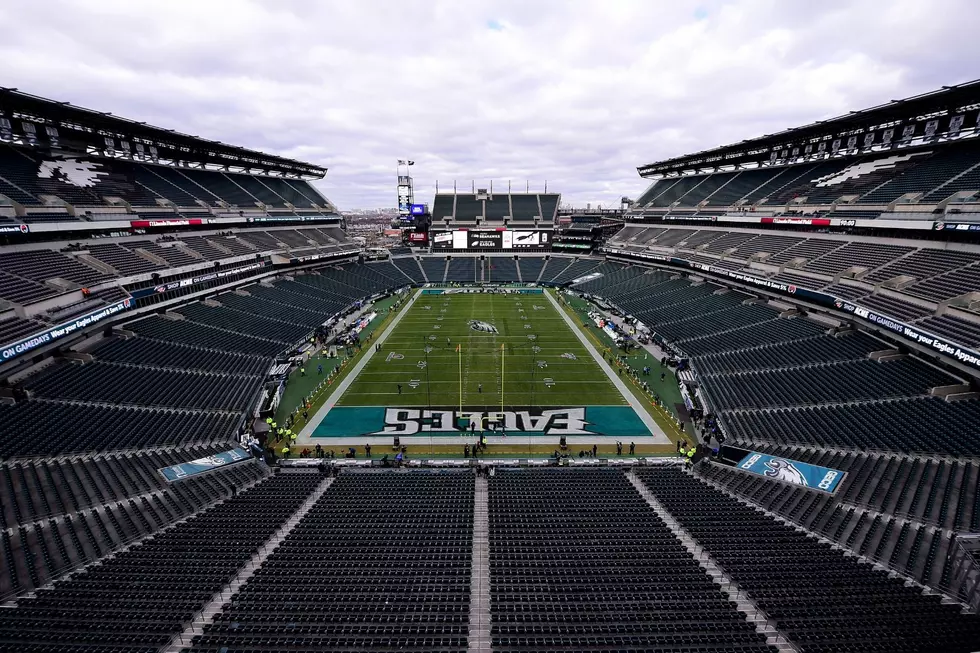 Will Eagles Have Fans at Next Home Game?
Photo by Steven Ryan/Getty Images
When the Eagles host the Baltimore Ravens next week, will be fans in the Lincoln Financial Field seats?
The Governor of Pennsylvania, Tom Wolfe, announced plans for a reduced capacity of 15% in the state. With that reduction that would equate to about 7,500 fans.
While Gov. Wolfe has eased the restrictions, that doesn't mean that Eagles fans can start lining up for tickets just yet.  The Eagles still have to wait for permission from Philly officials, including Mayor Jim Kenney. 
The Eagles are in Pittsburgh this Sunday, which means there could potentially be some fans in the stand at Heinz Field.
"Pennsylvanians must continue to social distance and wear masks as we prepare to fight the virus through the fall and winter," Gov. Wolf said. "Regardless of the size of an event or gathering, those things are still imperative to stopping the spread of COVID. We know everyone has sacrificed in many ways and today's announcement reflects a gradual adjustment to our lives as we learn how we can do things safely until we have a cure, or an effective vaccine is widely available."

"We will closely monitor cases and outbreaks and if our case investigation and contact tracing efforts determine that events or gatherings are the source of an outbreak, we can and will dial back these new limits," Dr. Levine said. "Public health and safety are our first concern and will always remain as such."