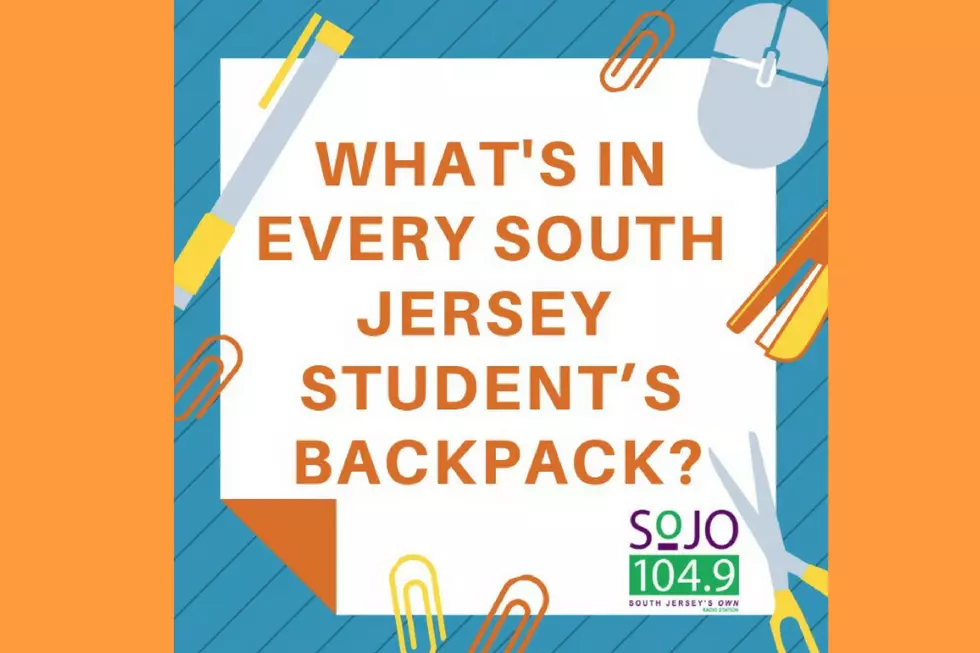 What's in Every South Jersey Student's Backpack?
TSM
We got all the essentials you should add right here before you send them back to school!
School is right around the corner, and parents are ecstatic while kids are terrified of another year of homework and long days. If it helps,we've all been there.
Part of the lead-up of school starting is the dreaded back to school shopping.                N O B O D Y  likes doing that. But what are the essential items that a kid from South Jersey should have in their backpack? Pencils? Notebooks? Crayons? I think not.
If you're wondering where I'm going with this, no worries. Somewhere fun.
Here's what should really be in a student from South Jersey's backpack.
1

A Phone with the SoJO 104.9 App on it!

DUH, so you can listen to us during recess (or class)!

Download the app here to knock this off the list already!

2

A DVD of the HBO Hit 'Boardwalk Empire'

It's history. It's entertaining. It's got Steve Buscemi! Just hand this to the sub for the day and you're all set!

3

For those after school trips when the friends!

5

It seems like they just love to prey on us (at least until the winter).