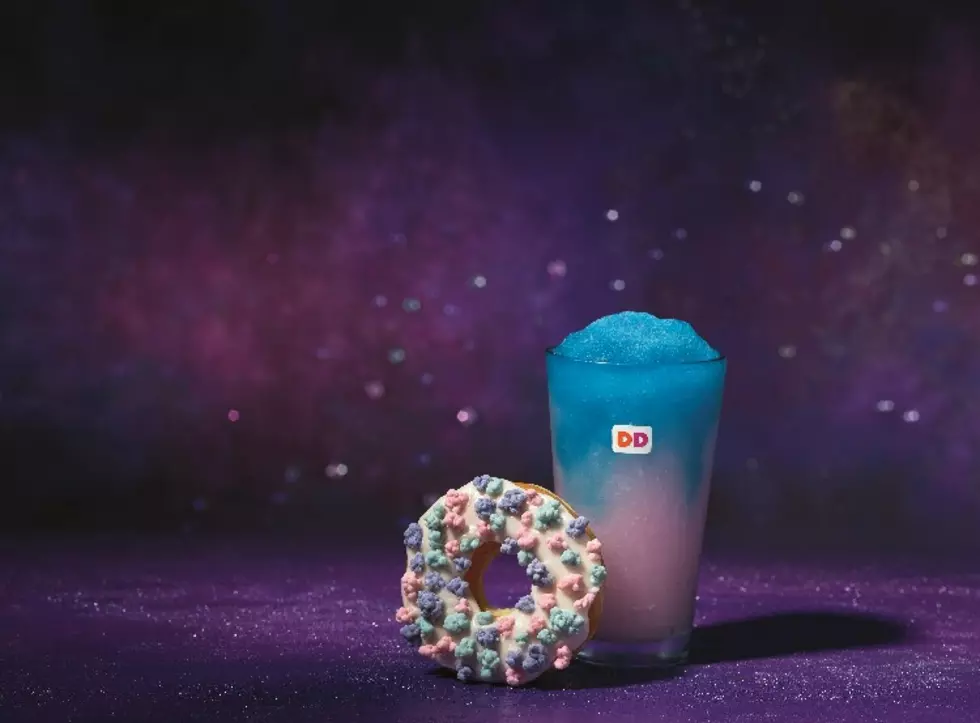 Watch Heather DeLuca & Jv Joe Try Dunkin' Donuts' New Comet Candy Donut [Video]
Dunkin' Donuts
Right in time for summer Dunkin' Donuts has given us a colorful, new treat for us to try!
Starting this week you can get your hands on the new Comet Candy Donut, which is a party in your mouth practically. Described as a ''celestial sphere topped with white icing and pink, blue, and purple cotton candy flavored popping candy."
Jv Joe was just on the way to get his iced coffee that he needed on this 90-degree day where he stumbled upon this cosmic delight.
"Seriously the best $.99 I've ever dropped," he proclaims.
But that's not the only thing Dunkin' Donuts is rolling out. Along with the new donut you can also try their two new Coolattas; the Cosmic Cotton Candy and the Cosmic Pineapple Coolatta.
The Cosmic Pineapple Coolatta is Pineapple and Blue Raspberry flavors swirled together (neon blue and yellow mixed together), while the Cosmic Cotton Candy is Cotton Candy and Blue Raspberry flavors (neon blue and light pink swirled together).
Both sound rather delicious right about now on this hot day.
Go out and try them for yourselves and let us know what you think!