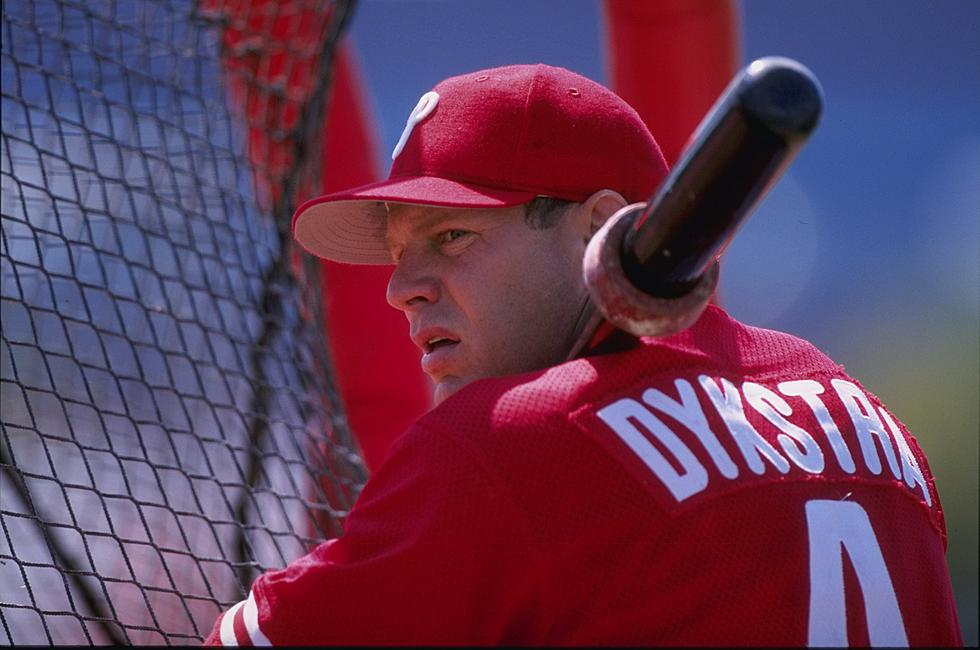 Watch Former Phillie Lenny Dykstra Go Dumpster Diving for His False Teeth [VIDEO]
Getty Images
Consider me writing this story my penance for every having a crush on this guy.
It pains me that the major league baseball player and one-time Philadelphia Phillies center fielder Lenny Dykstra has sunk to such a low. I miss the old 'Nails', but maybe this was him all along.
Twitter
Dumpster diving to retrieve his lost false teeth. Why he'd want to video this is beyond me.
(**Warning. Clips contain profanity.)
Dykstra, who lives in Linden, N.J., was apparently eating a sub at a nearby Jersey Mike's over the weekend when he accidentally discarded his $80,000 dentures, NJ.com reports. It reportedly took nine hours, but he ultimately found what he was looking for stating, "Nails never fails. The teeth will be back."
Lenny has had many brushes with the law since retiring from baseball. But damn, was he fun to watch back in the day.