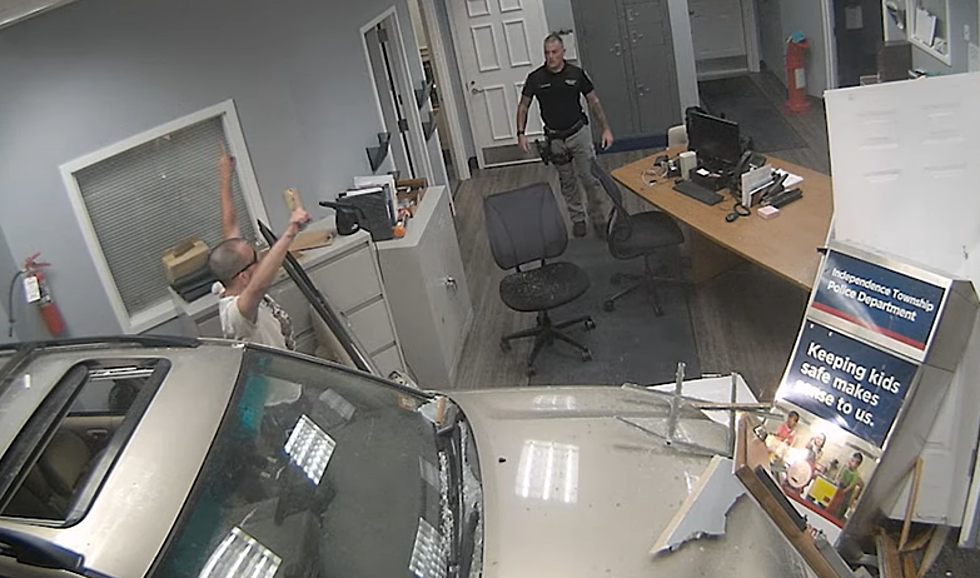 Watch: Driver Plows Into Police Station in Warren Co., NJ Blaring Guns N' Roses
NJdotcom/YouTube
A driver plowed into a police station in Warren County, New Jersey while blaring music by Guns N' Roses, and it appears he did it on purpose.

GNR definitely makes ya wanna rage and get nuts sometimes, but this is just plain stupid in my opinion.
The man is captured on security video driving his SUV into the Independence Township Police Department on September 20th, the song 'Welcome to the Jungle' playing to whole way.
With the sunroof open and wearing sunglasses (at night), the driver throws up both his arms (as if to signal 'mission accomplished') as an officer walks onto the scene. He seemed pretty pleased with himself, lol. He was quickly handcuffed and taken away. 
I can't say definitively, but I think he's throwing up metal horns!
The man now reportedly faces terrorism and other charges, NJ.com reports.
Illegal Names You Can't Name Your Baby in New Jersey
Gallery Credit: Gianna
20 Things That Shock People After They Move to South Jersey
Gallery Credit: Chris Coleman