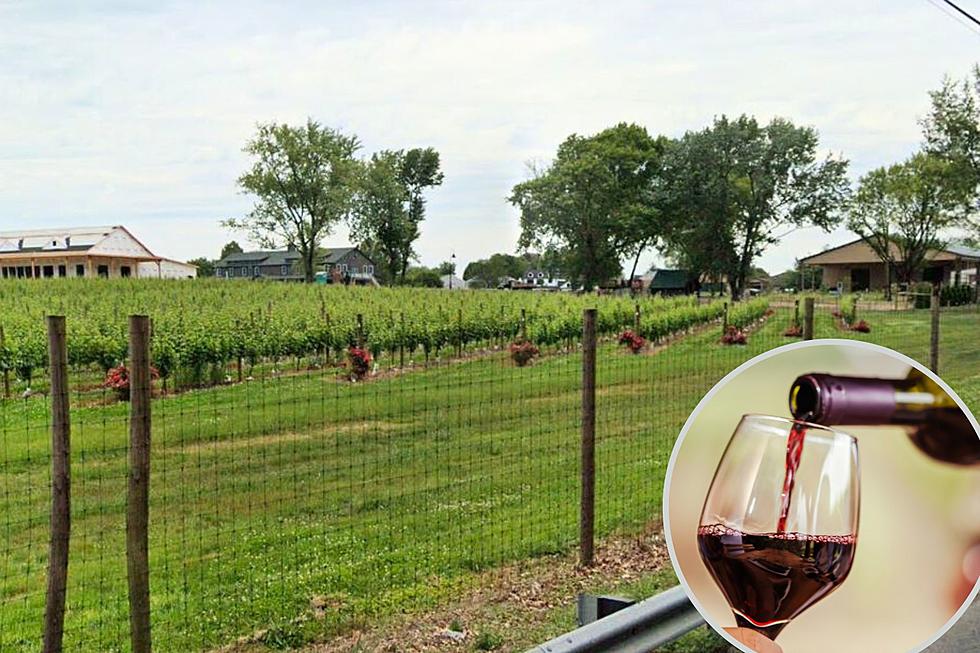 New Voorhees, NJ Winery Maps Out Timeline for Opening
Google Maps; Canva
There's exciting news out of Voorhees, Camden County. The old Stafford Farms is continuing its transformation into Saddlehill vineyard, winery, and flower farm. And we've just received an update on when it plans to open.
No one could be more overjoyed about this development than me. My parents took my brother and I to Stafford Farms often as kids. We loved to look and feed the horses and eat homemade ice cream after.
But over the last few years, the farm has been bought and sold a number of times, even by Voorhees Township. The corner of the farm at Evesham Rd. and White Horse Rd. is officially a preserved piece of Camden County.
In early 2021, Bill and Amy Green purchased 70 acres of Stafford Farm, which is nearly 250 years old. In the fall of that year, Camden County Agriculture Development Board approved The Greens to operate Stafford Farms as a combination winery, horse stables, and flower and produce farm.
That's when Saddlehill Cellars at the historic Stafford Farms was officially born, and roughly 30 acres dedicated to grapevines. And wait! Did I mention there are ALPACAS?!
Bill Green told 70and73.com, "We view this as a very long-term investment. Generational." His wife Amy is just as committed, saying, "I think the whole thing is wonderful beyond my wildest dreams."
In a video I just spotted this week on their official website, Saddlehill broke some great news that they plan to open next year!
a 7,000-square-foot tasting room feat. charcuterie and tapas-style food
tours
small-scale equine breeding operation
a new 4,320-square-foot barn
seasonal fruit harvests (like strawberries and pumpkins)
flowers
In late 2021, the farm staff reportedly planted 250,000 tulip bulbs with the hope of eventually hosting a walking festival in the spring, and other months in the year, sunflowers!
I can't wait to see Saddlehill in all its glory once it's ready to welcome visitors. It's a much-needed attraction and gathering spot in the Camden County area.
13 of South Jersey's Most Breathtaking Wedding Venues
If you're looking for a breathtaking place to exchange vows and have a reception that will wow your guests, check out one of these romantic venues in South Jersey.
All the Upcoming Camden Waterfront Concerts You Can't Miss
The 2023 concert calendar for Freedom Mortgage Pavilion along Camden Waterfront area is FULL of superstars (with plenty more to come). Check out who's coming into town this spring and summer.