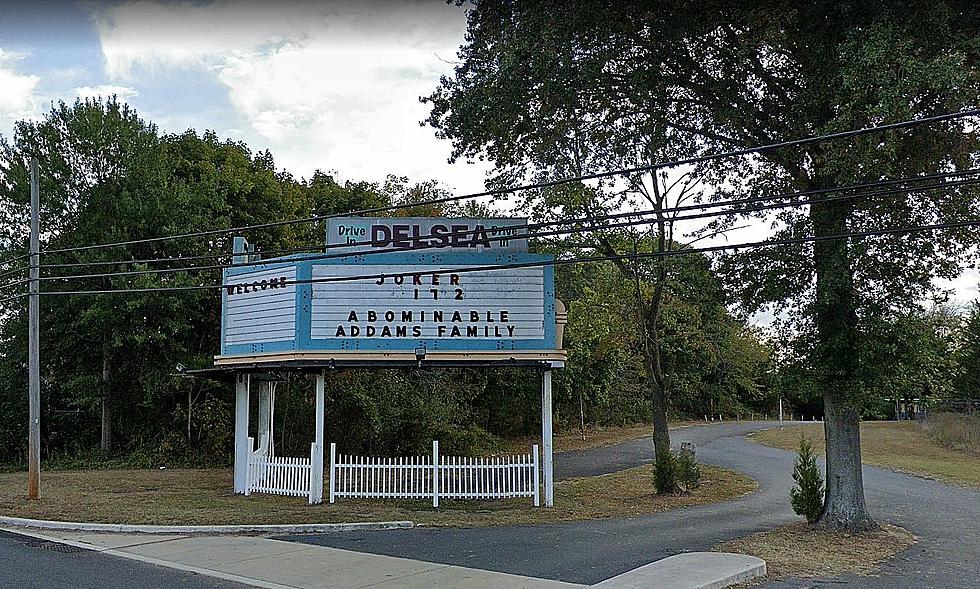 Vineland, NJ's Delsea Drive-in's Apology is the ABSOLUTE BEST
Google Maps
I follow the Delsea Drive-In on Facebook. I have a soft spot for New Jersey's last remaining drive-in movie theater. Doc and Jude DeLeonardis bought the business and reopened the shuttered theater in 2004.
Since then, they've continued to renovate and improve the drive-in experience, including the food at their made-from-scratch snack bar, which offers selections a little different than you might imagine for a concession stand, like asparagus stir fry, eggplant parmigiana, cucumber chicken salad wraps and shrimp teriyaki. 
Back to the apology about Saturday night.
According to the Facebook post, the nice weather and a popular movie ("Jungle Cruise") gave the Delsea their largest crowd of the season.
Add that situation to every businesses' Achilles heal this summer, finding good workers, and you have a staffing shortage.
The Delsea Drive-In Theatre would like to apologize to and thank all the patrons who waited an extra long time for concession orders last evening. Jungle Cruise and great weather brought out the largest crowd this season. We are operating with less than half the staff we would normally have. Despite attempts to attract and hire staff, it seems that the nature and schedule of a drive-in theatre job suits very few. Post-Covid 19 labor situation for small businesses is rather bleak at this time. Larger retailers and corporations seem to appear more appealing to many despite competitive wages being offered. We have been told that one of the appeals of larger employers/corporations is that it is "easier to take off." The drive-in is a seasonal venue, only evening and late hours, and weekends! Unfortunately, that's when most young people want off.
Well-explained, but without complaining, and with the real-life understanding that they are a business that's busiest when kids really don't want to work. Saturday night.
But, it's the next part of the apology that really struck a chord with me. They took the time to thank those who did work for them on Saturday night.
We sincerely thank the remaining staff members who worked seriously hard last evening in the face of the largest crowd this season and with the least amount of staff.
Nice, huh? They sound like the kind of people anyone would like to work for. Finally, the Delsea Drive-in's apology offers thanks to their customers and a solution for the long line at the concession stand.
Again, we thank those patrons who understand, order tickets early, are familiar with the info at our website, and arrive early. We are thankful to those patrons who return time and time again: the patrons that have experienced no wait kind of nights and crazy busy nights. Please know that no matter what, we are doing our very best to provide enjoyable evenings for our patrons and to keep the drive-in going.
Well done, Delsea Drive-In!  You made the best of a bad situation with a caring and honest apology.
By the way, you can opt to bring your own food and drink to the Delsea Drive-in by using their 'food permit", a $20 charge per vehicle for bringing your own.
New Jersey's Beach Etiquette Commandments
South Jersey's Ultimate Ice Cream Guide