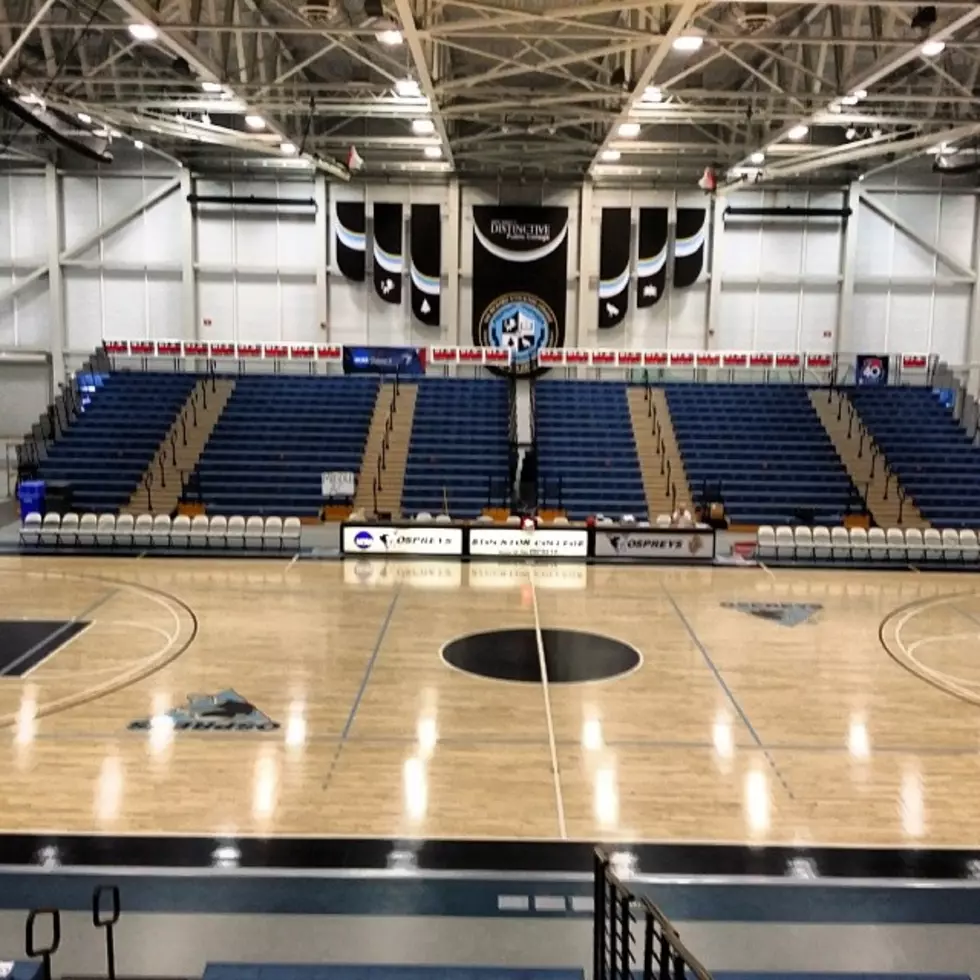 Vineland, NJ, Alum Leads Stockton University to Win at Buzzer
(Staff Photo / Mike Gill)
The Stockton University men's basketball team had a wild ending to their game against Salisbury State University on Wednesday night.
With the score tied at 80 and just 8-seconds left in the game, the Seagulls had possession of the ball, drove to the basket to try for the winning score.
However, Ospreys guard DJ Campbell, a Vineland high school alum, made the play of the game.
Campbell stole the ball and took it the length of the court and laid it in to give Stockton University an improbable road win.
Campbell is one of the top returning scorers in the very tough New Jersey Athletic Conference (NJAC), and was the NJAC Rookie of the Year his freshman season.
Now a junior, he is one of the leaders of the Stockton men's team, which is 3-0 to start the 2021-22 season.
He had 24 points in Wednesday's win.
The game also featured an amazing shooting performance from Wildwood high alum Kyon Flanders, who had a career-high 30 points, hitting eight, three-pointers.
The Ospreys also feature Ocean City alum Luciano Lubrano, who is a senior.
Every NJ pizza joint Barstool's Dave Portnoy has reviewed
Dave Portnoy, commonly known as El Presidente, is the founder of Barstool Sports. Somewhere along the way, he decided to start reviewing local pizzerias, and the concept took off. Here is every New Jersey pizzeria Dave has stopped in, along with the score he gave them.