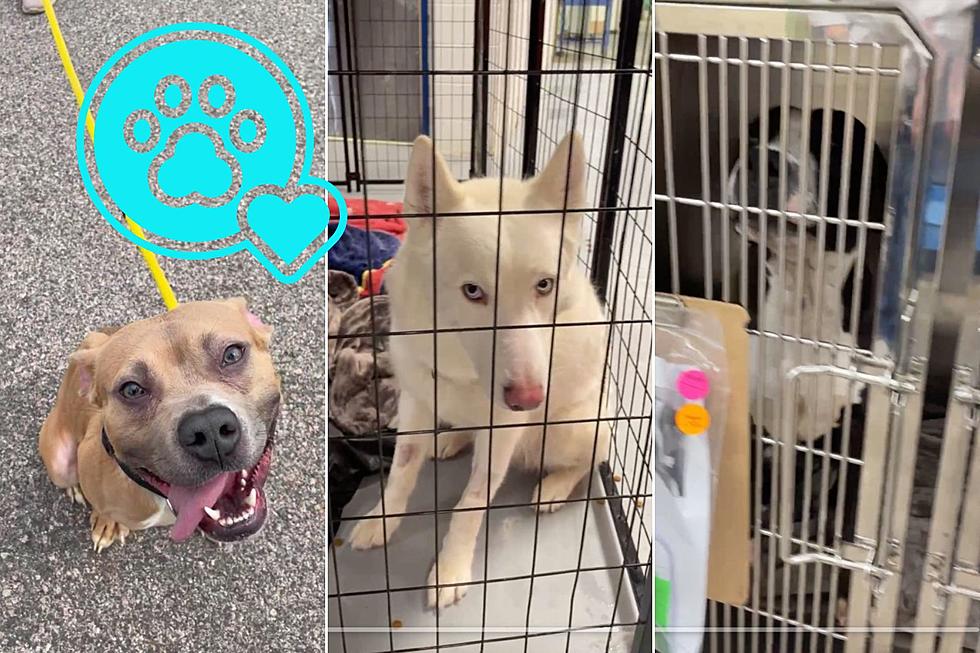 URGENT! Can You Foster a Large Dog for a Month? This Philly Shelter Will Pay You $400!
Credit: ACCT Philly/Facebook
Can you foster a dog for a month? ACCT Philly needs your help! And they'll pay you to do it.
More than 70 large dogs from ACCT Philly, Philadelphia's only open intake animal shelter and animal care and control provider, are in need of adoptive or foster homes by April 24th to be saved from possible euthanasia.
The urgent call for help stems from their need to create a second shelter temporarily to intake dogs who have been exposed to the recent canine flu, which has been wreaking havoc amongst animal shelters across the country since winter.
Securing the secondary quarantine zone for the exposed dogs will take about a month. So they don't have enough room to house many dogs. Since ACCT is the only shelter in the city who cannot close their intake services, the influx of dogs coming in is overwhelming, with an average of 100 dogs coming into the shelter each week.
So these beautiful, deserving dogs need foster care for a month. As an incentive, the shelter is offering $400 gift cards for residents who can foster animals for a month.
"We need people to foster a large dog for a month, and if they're not in a position to do so, to make a donation to support this and all of the work that we do. We are the only organization open 365 days a year 24/7, helping almost 16,000 animals each year, and we can only do so with the community's investment," ACCT says on their website.
What if I'm interested in fostering?
ACCT is seeking individuals who can foster a large dog (dogs over 40 pounds) for a month, and ideally don't have another dog. Individuals who foster for a month will receive a $400 Visa gift card at the end of the month.
What if I'm interested in adopting?
ACCT will waive adoption fees for dogs over 40 pounds from April 20, through April 23. All dogs are fully vaccinated, microchipped, and spayed/neutered. Adopters will also receive a free bag of dog food, a free vet exam, a $250 voucher for vet services, an offer for discounted pet insurance, and virtual dog training.
To FOSTER a large dog, click here.
To ADOPT a large dog, click here.
To DONATE, click here.
Also share and follow ACCT Philly on Facebook and Instagram! Let's get these babies saved!
---
Dog Friendly Beaches In New Jersey
Your pups need their time at the beach too! These are the highest-rated dog-friendly beaches in New Jersey.
13 Dog-Friendly Restaurants and Bars in Central Jersey
You and your furry companion will love visiting theses amazing spots! Don't forget your leash and water bowl!