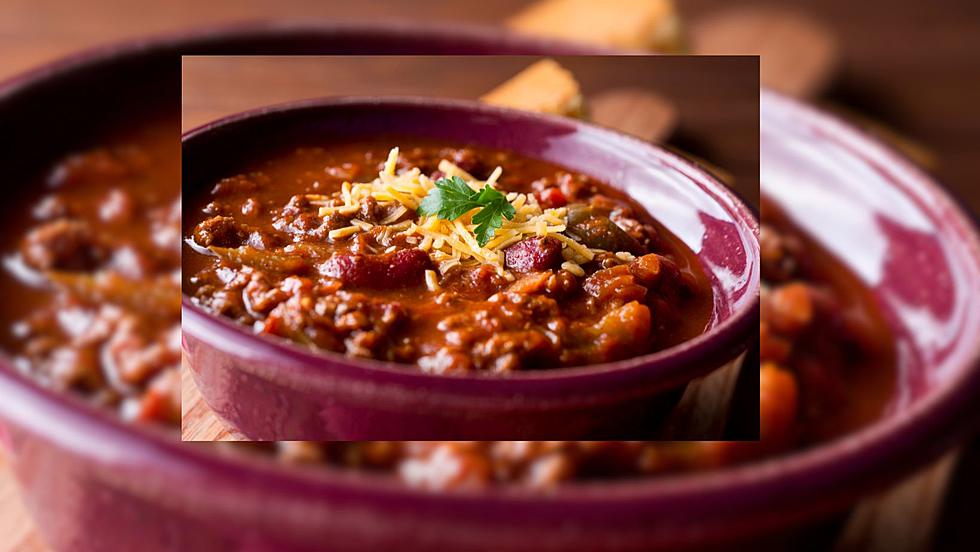 This South Jersey Chili is One of the Best in the Country
Canva
It may be summertime, but a good bowl of chili is a good bowl of chili.  Chili is an interesting dish.  It seems like everyone likes it, and that may because there seems to be a million ways to make it.
Do you like your chili with beans or without?  Then, if you do like beans, what kind of beans do you like?
Of course, some people like their chili hot, some people like it to just have a little "kick" to it, while others prefer mild (sorry, but that seems like you'd be consuming a bowl of tomato sauce, no?)
There's something else about chili.  Is it me, or does it seem like a lot of people have their own secret recipe?
Also, what's with fire fighters and chili?  They seem to have a natural instinct to create their own chili that people love.
The other thing about chili is that it's versatile.  You can have a bowl of chili, and eat it as a meal, or you can create a chili dip.  I've spent many Sundays in front of the television watching football and dipping chips into our family's incredible chili dip.
There are many places in New Jersey to get some good chili, but according to the online site, Lovefood.com, the very best chili in our state can be found at Ocean Cafe on the boardwalk in Ocean City.
The reviewer was impressed with Ocean Cafe's use of chunks of chicken rather than ground beef, and they say the spices add a unique taste that make this chili stand out from the rest.
The best bowl of chili in every state | lovefood.com
17 of the Best Bloody Mary's in South Jersey
Not all are created equal. If you're a fan of Bloody Mary's, or want to become one, here's where to go in South Jersey to find the best.
Commonly Seen Logos in NJ with Hidden Messages