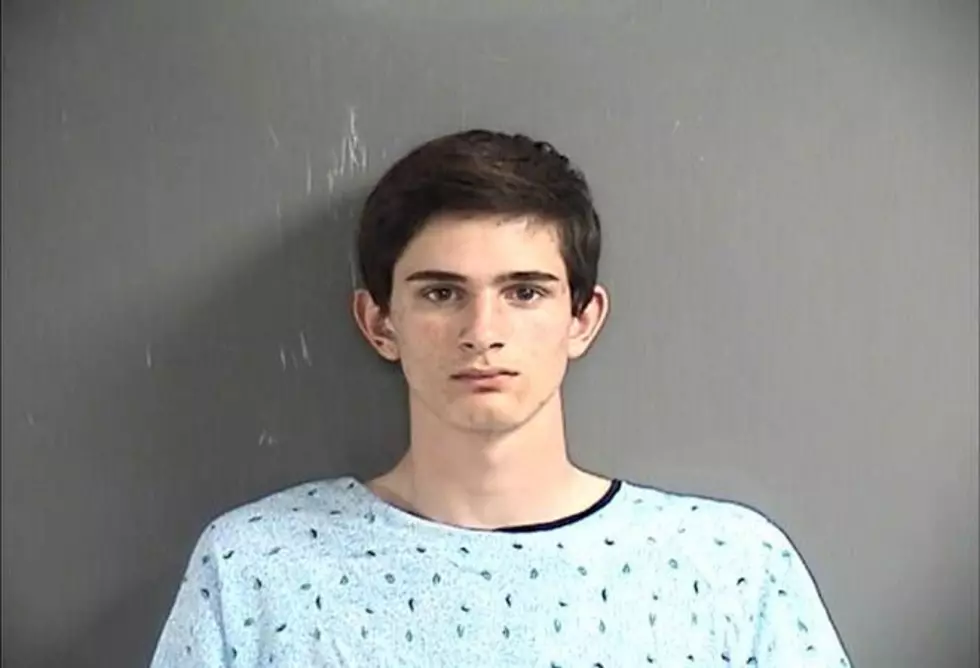 Teen Charged with Killing Vineland Man Arrested in Separate Road Rage Incident
(courtesy Cumberland County Department of Corrections)
Charges for 18-year-old Zachary Thomas Latham are piling up after he was arrested for road rage in Florida over the weekend. Latham already stands accused in the killing a of Vineland man.
Enter your number to get our free mobile app
There's a lot to unpack in this story. Last May, Latham reportedly stabbed his South Jersey neighbor William Durham Sr. to death. The two engaged in multiple confrontations leading up to the assault, according to Courier Post. Latham may have instigated the fight to gain fame on the app TikTok, reports New York Post.
Latham was arrested and charged with first-degree aggravated manslaughter in the death of Durham, Sr., a corrections officer, but he was reportedly out on bail awaiting the case to play out in court.
On Saturday in Lee County, Florida, Latham, who now resides in Coral Gables, reportedly assaulted another motorist on Meridian Center Parkway. The victim told state police the suspect intentionally slammed into their vehicle, and flashed a gun during the incident, according to Courier Post. Florida State Troopers tracked Latham down in his Nissan, where they discovered  and airsoft BB gun (which reportedly looks a lot like a real AK-47). He was arrested on charges of felony aggravated assault.
Latham is still sitting in Lee County Jail on $40,000 bond. If he makes that bond, he'll reportedly be fitted with an electronic monitor bracelet.
Can't help but wonder he'd been forced to wear one after the Vineland incident, that maybe this one in Florida could have been avoided.
SOURCES: New York Post; Courier Post
More from SoJO 104.9
LOOK: The Inauguration in Photos