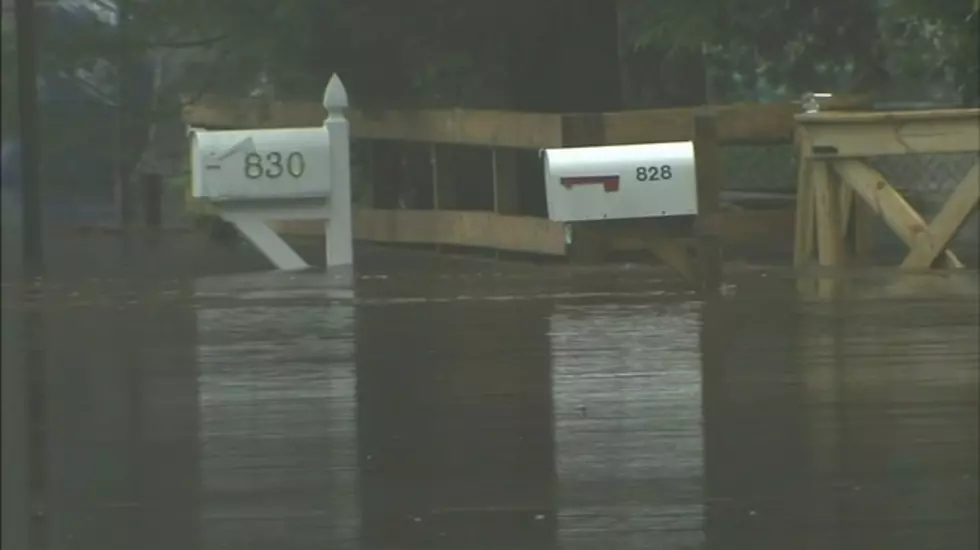 State of Emergency Declared for Burlington, Camden, Gloucester Counties After Severe Storms
courtesy 6abc.com
Flooding from this week's severe thunderstorms in South Jersey has resulted in a State of Emergency declaration for Burlington, Camden, and Gloucester counties.
Rising flood waters in Southampton Twp. Burlington County caused the Office of Emergency Management there to evacuate nearly 60 homes Thursday.
In a statement, Governor Murphy said, "Our top priority is the safety our residents. We have activated the State Emergency Operations Center as of 6:00 a.m. this morning and are deploying resources and personnel to help with recovery efforts.", according to Patch.com.
Flooding reports have come from all three counties, with residents of Gloucester Twp. labeling the floods the worst they've seen in three decades.
As Thursday morning, approximately 1,600 residents were still without power in PSE&G's territory, 6abc.com reports.
With more severe storms in the forecast, the Burlington OEM advises residents be mindful while traveling, and to avoid driving on roadways that appear to be covered by water. A Flood Warning remains in effect until 4:30 p.m. Thursday, and may be extended.