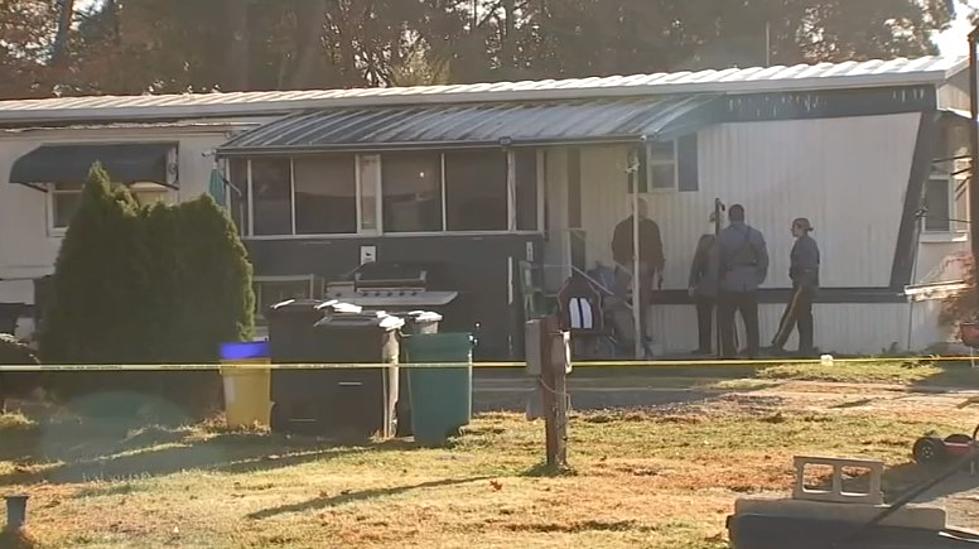 Southampton NJ Shooting May Have Been Botched Murder-Suicide, Report Reveals
6abc.com
Two people were injured in a shooting early Tuesday morning in Southampton, Burlington County in what could have been an attempted murder-suicide.
The gunfire broke out around 5:30 a.m. Tuesday at Southampton Mobile Estates off Route 206, 6abc.com reports.
42-year-old Rick Ellis, Jr. is the accused gunman. He reportedly entered the home of his ex-girlfriend and shot a woman inside the residence before shooting himself.
Rick Ellis, Sr., the father of the shooter, tells 6abc he believes the incident involving his son was a botched murder-suicide, something he did not foresee. He says he didn't even know his son had a firearm.
Ellis, Sr., who is reportedly estranged from his son, said Rick Ellis, Jr. has been dealing with substance abuse issues and fighting with an ex-girlfriend, and had recently been kicked out of where he was living.
Ellis, Jr. had phoned a suicide hotline the Sunday before the shooting, but when New Jersey State Police attempted to conduct a welfare check, the man was nowhere to be found, according to 6abc.
Both Ellis, Jr. and his victim (who has yet to be publicly identified) are alive. Ellis, Jr. is reportedly being treated at Cooper University Hospital where he is suffering from massive brain damage, his father says. The current condition of the woman who was shot is unknown.
9 of the nation's most miserable cities are in New Jersey
Avoid These 12 Topics Guaranteed to Start a Fight at Your NJ Thanksgiving Dinner
Take it from us - don't even think about saying these things at your New Jersey Thanksgiving dinner.
What Galloway NJ Residents REALLY Want on This Empty Lot
The answer is sort of unexpected. See what Galloway wants (and DOESN'T) on this plot of land for sale on Jimmie Leeds Road.